Ok, so lets just say you folks love your Boots & Hearts! The 1st run of the Wish List was our 2nd Biggest Story of the year so far. Our first being the Bluesfest Line up that had over 45,000+ Hits! So we know you folks love your Boots & Hearts info... I have compiled my 2nd WISH LIST for 2016. The first one touched on some of the artist that HAVEN'T been to boots yet but with the recent announcement from the fine folks over at B&H it looks like they are set to bring back some of your favourites. So, with the 1st Tier of tickets already sold out and the 2nd Tier is going fast I thought I would throw out my second list of who I would love to see at Boots and Hearts 2016 Returning & NEW!
1 - Little Big Town - Seeing this amazing group didn't make it last year due to some medical issues, I figure they are a shoe-in for this year's line up!
2. Sam Hunt - This is one of the hottest artist in country today. To not see Sam back for BH5 would be a travesty to most...
3. Luke Bryan - OK so over the last 4 years I truly believe that the largest crowd I have seen was at Luke's show on the Saturday night of 2014. And the place was unreal!
4. The Band Perry - With a new album on the verge and a hell of a live show and only growing in popularity since their last appearance in 2013. The Band Perry would be a perfect fit to kick the party off on the Thursday Night!
5. Brantley Gilbert - This guys played Cavendish last year and EVERYONE Loved him! Last summer he stopped in at Bluesfest in Ottawa but I got a feelin' this guy will be rockin' the main stage @ BH5
6. Jerrod Niemann - This guy has yet to make it to this festival and he is another one of those guys that know how to bring the party...
7. Cam - Boots is supporting the new artists and with how this young lady is burning up the charts south of the border I don't think it will be long before we see her on the Boots stage.
8. Terri Clark - Looking to add some Canadian content and Terri hasn't been to Boots since 2012 and I just feel with an icon like Terri it's time to make another appearance. If she doesn't end up at Boots we sure hope she does tour Canada next year.
9. Chis Janson - With his current single burnin' up the charts and a couple other hits under his belt 2016 might just be the year Janson makes it up to Canada!
10. Kelsea Ballerini - This song was HUGE for her and I know Kelsea would be a great early day addition to the line up!
11. Randy Houser - This guy could have one of the best voices in Country Music and to have not been on the B&H stage yet. I am thinkin' this could be this Cowboy's year!
12. Chris Young - Another BIG name that hasn't done a lot in Canada and we could see gracing the stage at B&H 2016.
13. Tebey - This guy's stock is rising it seems daily with a new single about to hit Radio that could bust open at any moment. I would love to see Tebey added to the Thursday night Kick Off Party!
14. Dean Brody - He is crossing Canada this fall on a tour with Paul Brandt and I just feel that come next August. Ontario will be due for another fixin' of Dean!
15. Steven Lee Olsen - Another great Canadian artists that hasn't spent much time up North. Would be nice to see Steven get into the 2016 Line Up.
16. Lindsay Ell - Another Canadian that doesn't spend a whole lot of time up here touring but would love to see Lindsay rock the B&H stage in 2016
17. LoCash - These guys ROCK... Plain and simple if they are looking for someone to bring it on Thursday night LoCash might be a perfect fit!
18. Brothers Osborne - After seeing these guys perform on the Darius Rucker tour I really believe the crew at B&H would be doing you an INJUSTICE by not having these guys in 2016.
19. Autumn Hill - This B&H Alumni from 2013 has a new album out and the first single Blame was HUGE. I got a feeling there are 2 or 3 more hits on this album which should solidify a spot on the 2016 lineup!
20. River Town Saints - More Canadian content.. BUT GOOD Content. I would have to say if B&H wanted to get a band that knows how to kick shit up and get the crowd movin' (Ask Tim Hicks) these guys should be on stage at B&H 2016.
Thats all I got... Thats a total of 40 Artists that I have now compiled for Boots & Hearts 2016. Oh hey Shannon, if you need a hand with narrowing it down give me a call ;). I can't wait to hear that first group of artists for 2016! Hoping it's sooner than later! And don't be shy head over to twitter and give me a follow
Corey Kelly / @CoreyKelly76 / @SoundCheckblg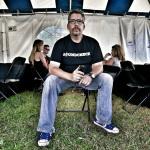 Well if your reading this you must really be bored... So I was born and raised in a small town and have a thirst for good Canadian Whiskey and amazing Country Music.