Booq Boa Squeeze has many important qualities.  It provides a good protection through its fantastic design, it is quite compact and can easily store books apart from a 16-inches laptop.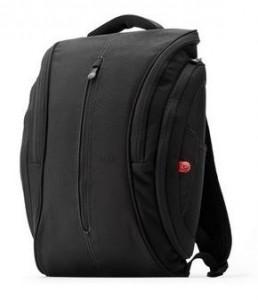 Laptop backpack from Booq
Even though it looks really small, Boa Squeeze has more storage capacity than many larger backpacks. Since $100 model is quite  expensive for a backpack, new Boa Squeeze is worth every penny.
When it comes to the design, Booq Boa Squeeze has smooth and curved front shell covered in ballistic nylon and is well-improved by underneath padding. Fantastic thing about the Squeeze is it has a zipper that curves up and over the top and down the sides, making it better for storing more stuff inside.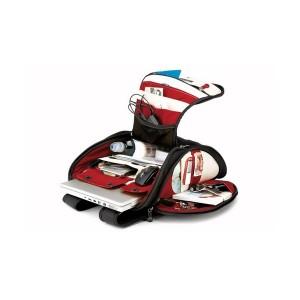 Boa Squeeze backpack interior
The bag's interior is even more facinating. It has a deep pocket with side-holders for books and other small items, and a laptop sleeve. Designed for 15-inches MacBooks, it can easily hold a thick 16-inch Asus laptop. Besides the main compartment, there is a charging cable pocket and many side pockets, useful for carryng different gadgets and accessories.
Available in red and black. It can be bought on MyTrendyPhone for 127,60 EUR.