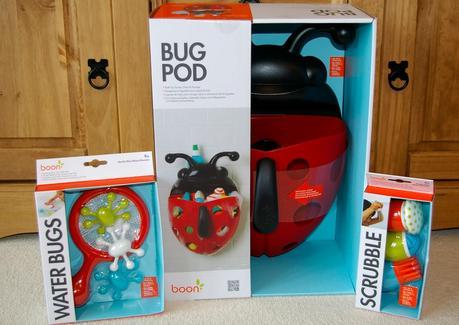 Boon is a brand we are really keen on; I find their products bright, colourful, fun and innovative and I think Sienna agrees with me. Until last week we had only tried a few things from their feeding range (review here) but then we received this package and now we love their bath range too!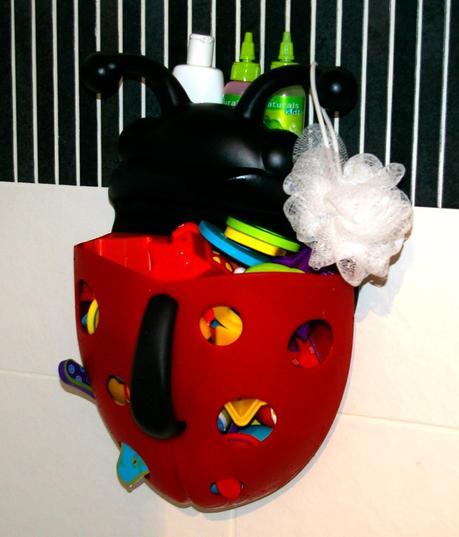 (sorry for the rubbish pictures, the light is so bad in the bathroom!)


The Bug Pod was what first stood out to me as Sienna has so many bath toys her little storage net is overflowing! It has the bath toy scoop so kids can help clear up their toys without even realising and then fixes to the wall and drains out. It also has a storage shelf on the back for shampoo and body wash! I'm not sure if we didn't clean our surfaces well enough before putting it up or if all Sienna's toys are just too heavy but it won't actually stay up, it keeps coming unstuck and falling down which is a shame. It would have been a great addition to Sienna's rather cramped bathroom, the perfect storage solution for not only toys but products as well. I may have to get some rubbing alcohol and try again!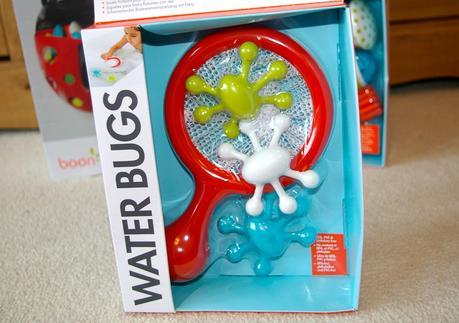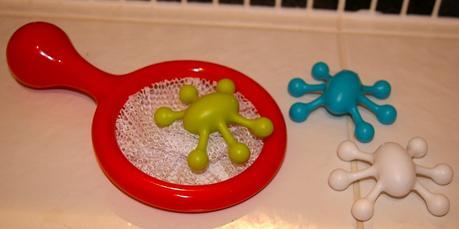 To add to Sienna's overflowing bath toy pile, we received the 'Water Bugs' which is essential a net and 3 little bug shaped toys. It's a simple game but Sienna seems to love it! The Bugs are great in the water, they float and bob along and Sienna can easily scoop them with the net which I was surprised at! It's great for hand-eye coordination and we also practice her colours by asking her to scoop a certain one.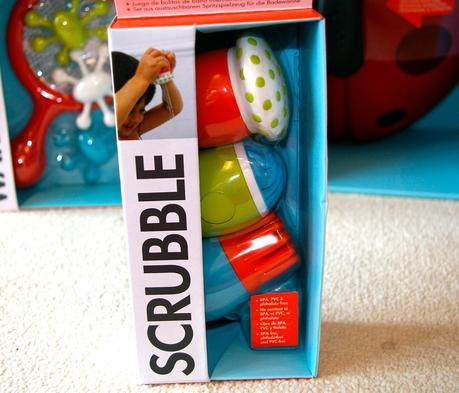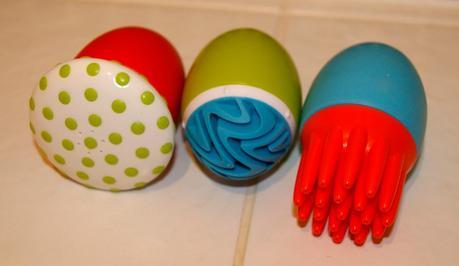 The 'Scrubble' is a set of 3 little scrubbers with different textures which encourages kids to wash and scrub themselves but they are also fun toys as they squirt water out. I didn't want to include pictures of Sienna in the bath but let me tell you, she loved these! She was giggling her head off when I was squirting her and kept asking me to do it again. They are also interchangeable which would be fun for older kids mixing the colours up. I did show her she can scrub with them to which she did for a little while before we were back to the squirting. She can't quite squeeze them herself yet which I'm quite glad about or we would have been having a full on water fight in the bathroom, haha!
The Boon bath products have impressed us nearly as much as the feeding products and I am really starting to love them. I think they'd definately be my go-to brand when weaning next time!
What do you think of Boon?