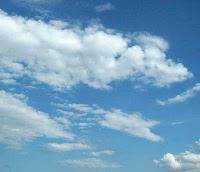 I don't read the comics on a regular basis, but last week I opened the newspaper (I still get an actual paper newspaper!) to the comics page and saw a wonderful cartoon. Dennis the Menace is seated under a tree with his pal Joey listening with rapt attention to Gina reading a book. This in itself caught my attention because Dennis is usually pictured getting into some kind of trouble. Instead, he is caught up in the magic of books. The caption reads, "Reading is fun. It gives you someplace to go when you can't

go

anywhere." I couldn't agree more. Books can transport us to far away places both real and imaginative. We can run with zebras in Africa, float high in the clouds, or encounter magical creatures with Harry Potter. As a child, I traveled vicariously to France with children whose professor father was spending a year in Paris as I read the book Family Sabbatical by Carol Ryrie Brink. Books expand our world through both words and pictures. Books helped me dream that someday I could go someplace and see for myself some of the things I had first encountered through reading. A few years ago, I

did

go to France and climbed the Eiffel tower just as the children did in the book I read long ago.