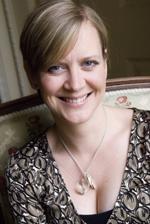 I'm delighted to welcome a new guest blogger, Tammy from Magic Dust wedding planning & coordination. Tammy is a wedding planner with a philosophy I love: she first got in touch with me after reading the Ethical Wedding Supplier Pledge.
Tammy told me that Magic Dust was launched "to challenge the industry to be different and to always put the couples getting married first. We live by our brand values of being refreshing, simple and invaluable in everything that we do and our clients seem to genuinely love us for it."
This article is a great read for brides and wedding suppliers alike! Enjoy…
Booking wedding suppliers – a cautionary tale from a wedding planner
by Tammy Wilson, Magic Dust
It always brings a smile to my face when a couple who have booked us for 'On The Day' wedding co-ordination tell us how different suppliers have reacted to the news that they'll be working with a wedding planner in the run-up to the wedding!
There are usually 2 reactions and 2 reasons for both… A sharp intake of breath and a less than enthusiastic response to the news generally means that particular supplier has either worked with a wedding planner before who was one of the more 'traditional' planners (the ones who seem to think their sole purpose is to boss everyone around whilst doing very little themselves and generally rub everyone up the wrong way), or that they are not as professional a supplier as they have been making out during the planning process and are worried about getting found out.
Then there are those suppliers who are a joy to deal with. They will either have worked with a good wedding planner before (there are more and more of us around thank goodness!) and appreciate the benefits of it or they will be such a professional, experienced supplier that they have nothing to hide and everything to gain by building a strong working relationship with the wedding planner.
Let your wedding suppliers know about your On The Day co-ordination
If you are considering booking a wedding planner for On The Day co-ordination there are a couple of things to bear in mind when it comes to letting your suppliers know:
1) Don't be afraid to explain to suppliers that you have a wedding co-ordinator who will be working with you closer to your wedding day. Forewarned is forearmed and this means that suppliers won't be shocked to find that they're having to speak with someone other than you in the last few weeks. It's also a good way to judge their reaction to the news that a wedding planner is going to be involved!
2) Let your wedding planner know about any suppliers who have reacted less than favourably to the news! I always like to know this as early as possible so that I can put in a call and reassure people that we're on the same side and that they have nothing to worry about (as long as they do the job they have been booked to do).
I worked at a fabulous wedding this summer with a couple who had worked so hard to plan their day. With only 1 exception their suppliers were fantastic and it was a pleasure to meet them and to work with them. The problem is that the 1 exception was a major supplier and caused the couple a fair amount of unnecessary stress, and made my life a little difficult on more than one occasion (but I'm not complaining about that!) The shame is that, even if the service they ultimately delivered was outstanding, this particular supplier had already made an impression that was less than fabulous.
What good On The Day co-ordination means
An excellent 'On The Day' co-ordination service is worth its weight in gold, offering the couple peace of mind that all their plans will come together on their wedding day without them having to worry about anything except getting married.
It is also an invaluable resource for good suppliers as they have an experienced professional as first point of contact whose focus is solely on ensuring that the wedding day runs smoothly and exactly as the couple getting married have planned it.
We love our On The Day co-ordination work and our reward is seeing everyone enjoying themselves and not having to worry about the details. That, and the lovely messages of thanks that often pop up in our inbox the morning after the day before… we're always touched when the newly-weds take the time to get in touch so soon after the wedding – it means the world to us and proves, time and time again, that we're doing a good job and we work with the loveliest people. And that includes the many fabulous suppliers we work with too, thank you!