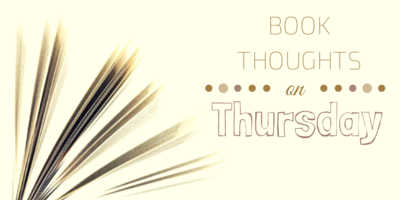 The world of books is never boring. Every week (well, most weeks) I'll discuss a different topic related to books, often inspired by or in response to what's going on in the online book community (or something I've seen another blogger talk about). I call this Book Thoughts on Thursday. Feel free to weigh in with your own thoughts in the comments, or even write your own post on the topic and share the link with me! 
***
I don't have a real-life book club. I'd love to join one, but my problem has always been either that the people I know aren't interested, or the people who are interested I don't know. Secondary to this, of course, is the fact that it can be difficult to select books that will appeal to a variety of readers. The chances of finding a group of readers who all have similar tastes is low, so inevitably you have to get through a few stinkers (or perfectly good books that just aren't your thing). I don't have a good track record when it comes to making it through books I'm not interested in in a reasonable time-frame, and I fear that I would end up DNFing more than I finished.
This is where the internet comes in handy. Through blogging and tweeting, I've managed to find some kindred spirits, bloggers who not only love books as much as I do, but who have tastes that overlap with mine more frequently than not. I've started doing buddy reads - mainly with Julianne and Katie - and one readalong (The Girl With All the Gifts) with Katie and Shaina. After that rousing success, the three of us were discussing which book to read next on Twitter, and managed to find three other bloggers who were also interested in reading (or re-visiting) the book we wanted to read next: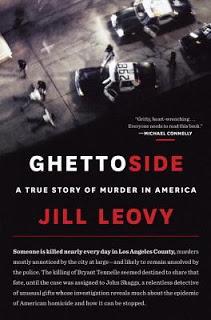 So, as of today, we are embarking on a group read of this particular book, with discussion to take place via a Google doc that we can all add our impressions and comments to as we read.
I'm super excited about this - I'm dying to hear what these bright, insightful readers have to say, and I think there will be some fantastic discussion. Who knows? Maybe this will lead to future group reads! So far the group consists of me, Shaina, Katie, Shannon, Lauren and Amanda.
Sound like something you'd be interested in participating in? You can! Head over and send me a tweet (@raincityreads) and you can get in on the action! I'll post about the group read along with my review of the book in a month or so, but in the meantime, over to you. Do you guys belong to book clubs (real or online)? How do you decide which books to read? How do you manage discussing the book in online book clubs that have too many members for Twitter chats? Share your thoughts and tips in the comments!