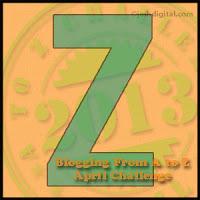 Zero Day by David Baldacci
My rating: 4 of 5 stars
Zero Day by David Baldacci is an exciting read. The story is about a man named John Puller who is not only a combat veteran but is also a part of the US Army's Criminal Investigation Division. His father and his brother have also been in the military -- his father is a veteran while his brother is in military prison for treason.

John has been called on to investigate the murder of a military veteran and his family in rural West Virginia. He teams up with local law enforcement to find out what happened. John Puller and the local homicide detective uncover a trail of clues which leads them to uncover a conspiracy that is way beyond what they ever imagined.
The very first David Baldacci book I have read was The Winner. After reading that, I became a fan and have been reading a lot of his books. I have to admit that Zero Day is nowhere near as exciting and well-written as The Winner (and some of David's other books). But it is a very exciting read nonetheless. The story is fast-paced. There are some pretty predictable twists and turns but the whole story is engaging.
View all my reviews