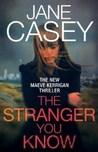 The Stranger You Know by Jane Casey
My rating: 3 of 5 stars
I had no idea that this book is part of a series. When I read it, it stood well on its own and I never felt I was missing on reading the previous books in the series.
Maeve Kerrigan is a cop and loves her job. She has been assigned as part of a team that is trying to catch a serial killer. There has been a number of murders where the victims were single women who live alone. They are strangled and had their eyes removed. However, Maeve has been told to leave her supervisor, Josh Derwent, out of the picture.
Maeve is finding it unbelievable that her boss, Derwent, is a suspected serial killer. He may be rude, irritating and extremely difficult to deal with but Maeve just can't see him as a murderer. But Josh Derwent has been suspected of murder in an old case where his girlfriend was killed although he was not charged. To complicate matters, that old case involved a girl that was strangled and had her eyes gouged out.
It seems that the best way to tackle the latest case is to try and learn about the old one which brings Maeve into Derwent's world -- as it was then, and as it is now. Did Derwent kill his old girlfriend? A witness claimed to have seen him near the crime scene. Is Derwent killing girls again? The MO of the serial killer is similar to the way his girlfriend had been killed. Did the killer know Derwent? Maeve needs to find answers to a lot of questions.
The Stranger You Know is a good crime mystery novel written by Jane Stacey. It is exciting to read and has many unpredictable twists and turns. That being said, I find it somewhat difficult to believe that a man like Derwent can suddenly become all mushy at certain times -- which is why I gave the book only 3 stars. For some reason, I find Derwent's character suddenly shifting from being an irritating and rude guy to a guy that becomes rather soft. But then, it's probably just me.
The book is a good read and I may just try reading the other Maeve Kerrigan books :)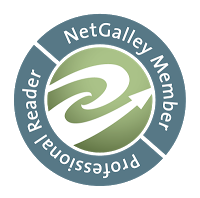 View all my reviews