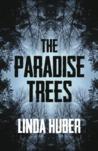 The Paradise Trees by Linda Huber
My rating: 3 of 5 stars
I have received a copy of the book courtesy of NetGalley in exchange for an honest review.
Alicia is taking her daughter Jenny to the home where she grew up in. Alicia is far from excited about the trip as she does not have fond memories of her home. As a matter of fact, she had run away from that very home when she was 16. Her father was an extremely religious, as well as a very strict man. He would punish Alicia for even the smallest of things that do not conform with his idea of religious beliefs.
But now the dreaded tyrant is old and has had a series of strokes that have made him unable to speak or move around much. Alicia's father's sister, Margaret is taking care of him but she is no longer young herself. Alicia now has to decide on how to best care for her elderly father.
And Alicia can't let young Jenny know about how she feels about her father. She wants Jenny to have a good summer and she will do what she can to make sure she's happy. The young girl will only worry needlessly if she notices that her mother is having a tough time being at the old man's house.
Meanwhile, there is a stranger who is watching mother and daughter very closely. The stranger has some sinister plans which he has decided to put into motion. The stranger has killed before and he plans to kill again -- this time he has his eyes on both a mother and her daughter. 
The Paradise Tree is a thriller but also contains situations that are pretty much what everyday people face in real life. Alicia, a nurse, now has to care for an elderly father who is no longer able to care for himself. But because her memories of him are extremely unpleasant as he had been abusive, strict, and tyrannical. She finds it so hard to feel revulsion when she has to touch him yet she touches elderly patients frequently in her job as a nurse.
She is thinking of having her father sent to a care home because she will not be able to stay at his house for long. She is only there for the summer. Her aunt Margaret, on the other hand, feels that it will be much better that Alicia's father stays at home -- he will not be getting the kind of care he can get at home. Many people are faced with this same dilemma, I am sure.
The book is a good read and, being a good mystery thriller, the ending is not one that I had expected.
View all my reviews