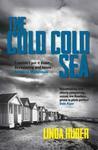 The Cold Cold Sea by Linda Huber
My rating: 5 of 5 stars
I received a copy of this book from NetGalley in exchange for an unbiased and honest review.
A couple, Maggie and Colin, were on vacation near the beach. They were out on the sand with their two children and were enjoying a day out. As Maggie was playing with her daughter, the little girl expressed her interest to join her father and her brother. Maggie let her go and went to close her eyes. A while later, Colin returns and asks Maggie where their daughter has gone. They try to find three-year old Olivia but it seems she has disappeared. The police has been called and the search for the young girl is on. Unfortunately, little Olivia is not found.
Not that far away, Jennifer is preparing Hailey for her first day of school. For five years Hailey has been Jennifer's ideal little girl but all of a sudden the child is becoming difficult. At the school, Katie is trying her best to make her first class of children enjoy their time in school. It is never easy for children to start their first day. Katie notices that Hailey is rather small for her age and is quiet. Katie learns that the child is being cared for by her mother, Jennifer, who is currently pregnant and expecting twins. The child's father, Philip Marshall, is out of the country to be with his dying Gran. The teacher is worried about Hailey. The child is clearly unhappy and Jennifer appears to be tough on the child.
Maggie and Colin are having problems. Colin blames Maggie for Olivia's disappearance and decides he needs some time away from her. Colin takes his son and goes to his parents. Maggie does not want to leave the cottage for fear that Olivia may come back and she wants to be there. Where is Olivia? Has she been swallowed up by the sea? Was she taken? Did she merely get lost? Is she still alive?
The Cold Cold Sea is a chilling psychological thriller that will keep readers hooked from the first page all the way to the last. The reader will definitely feel for Maggie and Colin; the pain and fear they are going through after their young child goes missing. The reader will also feel for poor little Hailey -- she seems so sad and so terrified of her mother.
The author has done an outstanding job keeping readers' attention all the way through the book. The characters are very real, their emotions are raw and honest, and the flow of the story is just enough to maintain that level of excitement.
The book is a definite must read.
View all my reviews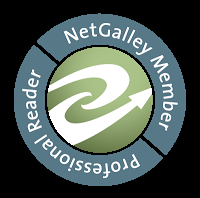 Buy the Book