The Butcher by Jennifer Hillier
My rating: 2 of 5 stars
I received a copy of this book from NetGalley in exchange for my unbiased and honest review.
The Butcher is a story about a fictional killer in the 80s dubbed as, well, "The Butcher." His killing-spree ended when police officer Edward Shank shot a suspect dead. The case made Edward Shank famous at the time.
Ed Shank is now old and long-retired from the police force. He is about to move out of his old home -- which he leaves to his son, Matt -- for a retirement home because he can no longer take care of the place. His son Matt is a very ambitious restaurateur who plans to move into his childhood home and make some changes to make it more comfortable for him.
Matt receives a call from his contractor that a box was found buried in his yard and, as workmen had no idea they would ever find such a thing, got somewhat damaged. Matt decides to take a look at what the box holds and finds that it contains materials related to the case that made his father famous.
He finds an old videotape amongst the contents and decides to watch it. The video shows the brutal torture, rape, and butchering of a young girl in the hands of his father. Matt realizes that "The Butcher" is actually his father. What will Matt do about what he uncovers?
To make things a lot more complicated, Sam -- Matt's writer girlfriend -- wants to write a book about "The Butcher" because she believes her mother was one of his victims; only her mother was killed two years after Edward Shank shot "The Butcher."
The Butcher comes as a disappointment as far as I am concerned. I have yet to find words to describe how it feels to know "whodunnit" before the story really starts. It is dubbed as a suspense thriller but I find it more of a suspense-killer -- where is the suspense? Couldn't really find it anywhere.
As much as the writer tries to persuade the reader to enter the minds of the characters, she succeeds only half the time. The characters are interesting enough but not so much as to encourage me to give this book more stars. Sorry but it just is not my kind of book. An okay read but not great by any means.
View all my reviews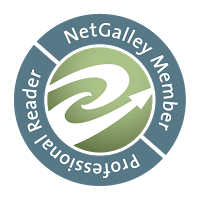 Buy the Book