The Book Thief by Markus Zusak
My rating: 5 of 5 stars
I was drawn to the book by its title. As a matter of fact, one of my friends even sent me a youtube link for the movie trailer of The Book Thief with a note that she thought of me the moment she saw the trailer. And that sort of sealed the deal -- I just had to read the book.
The story is set in WWII Germany. Liesel Meminger is the daughter of a suspected communist whose father has been arrested. Because her mother struggled to make ends meet, Liesel and her brother were to be fostered. On the train ride, Werner dies. As he was being buried, one of the grave diggers drops a book which Lisa picks up. That was the first book that the book thief stole.
Liesel's foster parents, Rosa and Hans Hubberman, are poor people just trying to get by in Himmel Street with the town of Molching. Rosa washes and irons the clothes of the rich while Hans is a house painter who moonlights as a musician whenever he can -- he plays the accordion. 
Death is fascinated with Liesel and has taken the time to watch her as she grows up. He first met her when he had to claim her brother's soul and was there when she stole her first book. 
Liesel loves her Papa and it is Hans who teaches her how to read after he finds the book she has hidden. Although her foster mother Rosa may not be the most loving of mothers but she does love the little girl.
The story of The Book Thief is being told by Death. There is a sad and grim sense of humor incorporated with such a gloomy narration. The characters touch the reader deep in the heart. Though there is a lot of violence, it is essential to the telling of the story.
This is one book that has touched me. One of my favorite quotes goes
"The words. Why did they have to exist? Without them, there wouldn't be any of this."  

― Markus Zusak, The Book Thief
View all my reviews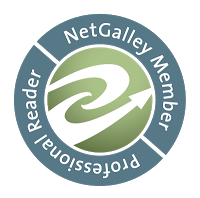 Buy The Book