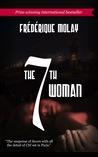 The 7th Woman by Frédérique Molay
My rating: 5 of 5 stars
I received a copy of this book through NetGalley in exchange for my honest and unbiased review.
The 7th Woman is a crime thriller. The story revolves around the efforts of Nico Sirsky -- Chief of Police of Paris's La Crim -- as he tries to catch a brutal serial killer. Nico is a very good cop, is divorced and has a teenage son. His stressful job is causing some health issues which leads him to see a doctor. As he tries to go about his job, a serial killer strikes.
The killer is brutal. He has targeted a successful young woman in her own apartment in broad daylight. However, no one seems to have seen nor heard anything out of the ordinary. There was no forced entry. It appears, at first glance, that the killer may have been known to the victim as he was allowed to enter the residence. The woman's murder is extremely horrible and the killer left no evidence or trace whatsoever. The autopsy reveals the victim to be one month pregnant.
As Nico and his team begin their work in solving the crime, another murder takes place. A clue has been left behind. The killer promises that he will kill a total of 7 women with the last being a very special one. Sirsky and his team are now working against the clock. And as the number of victims start to climb, killer decides to choose victims closer to Nico Sirsky. Will Nico and his team find the serial killer in time?
The 7th Woman is a very exciting crime thriller -- a true page-turner. I have to admit that I have been getting rather bored with all the books I have been reading lately and was not too keen on starting on this one. I am so glad I chose to read this. The twists and turns will keep readers engrossed. This is one book that you will not be able to put down once you start reading it. A must-read, as far as I am concerned.
View all my reviews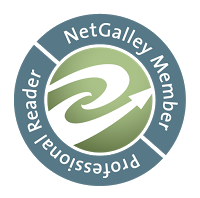 Buy the Book