The first in a quickly-addicting (or addictive) series, She Smells the Dead introduces us to Yuki, a high-school girl who can, well, smell the dead. She is a spirit guide – one born with the unique ability and responsibility to bring the spirits of the dead into the light. Together with her best friends, the New Age-enthusiast Calvin Miller, and the staunch animal rights activist (and vegan at that) Emma, Yuki solves mystery cases and unfinished business involving dead spirits with only smell impressions as her main clues.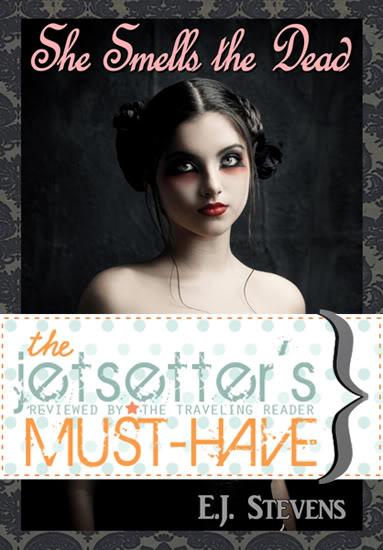 Yuki has a self-deprecating humor that anyone can relate to. She has spunk, is honest, fiercely loyal and she's just laugh-out-loud funny sometimes. Plus, her emo appeal (fashion-wise) adds a charm to her already colorful character. Calvin is also someone I would like to read more about. He balances Yuki's personality with his stability and candidness (and when the author revealed just what he really is, now that was a splendid moment, albeit predictable). And the situations they find themselves in? Ah, so made for TV. Fun and funny are words one would not normally describe paranormal stories but She Smells the Dead tops my list for the most entertaining books I've read this year (slight competition there with Stevens' Spirit Storm and Stephanie Perkins' Anna and the French Kiss).
But a lovely book would always have its share of flaws. While I got kilig (Tagalog word for "feeling mushy over something") over Yuki and Calvin hooking up (anybody who grew up watching Dawson's Creek could totally relate to what I mean), I felt it was a bit rushed. It would have helped strengthen the validity of their feelings if some leading scenes were inserted before Yuki realized that she was falling in love with her bestfriend. My other nitpick would have to be about the sparseness of the mystery cases that Yuki had to solve. Would have loved to see her "smelling prowess" in action in a few more occasions or cases. But other than that, everything else flowed smoothly.
My verdict: I didn't expect myself to become fully engaged in this book. While I had high hopes of being entertained, I didn't put so much stock on it thinking it was yet another run-of-the-mill YA paranormal. And boy, was I ever wrong. E.J. Stevens has created a solid series backed by a strong plot and believable characters. Reading the book through Yuki's point of view was a fascinating experience, one I'd like to continue well into the third book and the next ones after that (yes, I eagerly devoured the second book, Spirit Storm, when I got a hold of it).
As for this book's grade, I am quite aware that this is the first time I have given the rating "The Jetsetter's Must-Have (more about my book review ratings). I know it's a tall order for any book to be highly entertaining with full character development and passing our "travelability" meter at the same time. But I believe She Smells the Dead accomplished all that with flying colors. E.J. Stevens' tale delivered a punch with a crisp saucy voice; no senseless mumblings from her. I like that. And I know you also would. So try reading the Spirit Guide Series if you're up for a more than average teen paranormal story.
You can stalk the author on:
Her blog: http://ejstevensbooks.blogspot.com/
Twitter: @EJStevensAuthor
Goodreads: E.J. Stevens on Goodreads
P.S. See how Yuki dresses up on an otherwise blah day on Polyvore.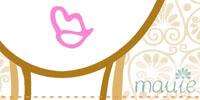 ——————————————-
Image © E.J. Stevens and Sacred Oaks Press. All rights reserved.