No Worst, There Is None by Eve McBride
My rating: 2 of 5 stars
I received a copy of this book courtesy of NetGalley in exchange for my honest and unbiased review.
An 11-year old girl is brutally murdered and her family is shocked and grieving. A sexual predator has attacked their daughter and coping with the tragedy is very difficult for the entire family. As the Waite family is coming to terms with their loss, they decide to adopt an abused canine and lavish the dog with all the love and affection they could.
Although caring for the canine baby helps them to get on with life, their pain at the loss of their young girl, Lizbett seems to know no bounds. To make things more disturbing and painful, the family finds out that the killer is on the lose -- Melvyn Searle -- who has his eyes set on the Waite's younger daughter, Darcy. Will the Waite's have to lose another child? Will Melvyn Searle be stopped in time?
No Worst, There is None is based on real events. Parts of the book delve into the mind of a serial killer who attacks and sexually abuses young children. The story is engaging in parts and I find it sad that even young children who are aware of how to recognize signs of danger can still find themselves victims of brutal crimes. The fact that it is based on real events makes the book difficult to read because the reader knows that the words are connected to real life.
As much as I would like to give this book more stars, I find myself unable to do so. Yes, it is based on a true story. Yes, it does try to put the reader inside the mind of the main characters. But, in my opinion, there are fits and starts. It does not hook the reader in such a way that he or she will not be able to put the book down. There are several sentences used when a short phrase would have sufficed (and would have made things easier to understand). The book is a good read and I did like it although it made me wish there was more to it.
View all my reviews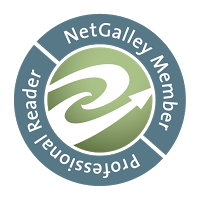 Buy the Book