I am looking for a word that best encapsulates the meaning of "it just keeps getting better and better" because truly, the Spirit Guide Series is all that and more.
In this third installment, Yuki is trying to survive senior high with less scrapes than necessary. But I guess that's all wishful thinking. Not with the notorious J Team spreading malicious news about how she had anything to do with Dylan Jacobs' death. Dylan used to play football in Wakefield High until a fateful accident in Witchtrot Road ended his dreams and started Yuki's nightmares. Now, in a bid to end all negative speculations, Yuki, with her faithful bestfriend and side kick Emma, decided to investigate the infamous legend and face a curse that just might prove deadly.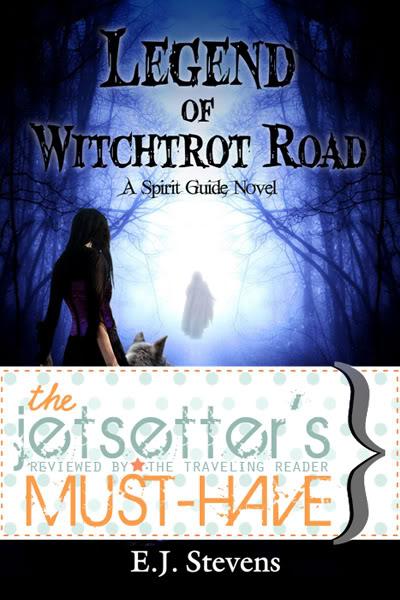 Feeling bereft? Sorry for that. But if I give out more details, I know you'd kill me (Ms. Stevens, nice person that she is, won't let me hear the end of it either). But let me just say that Yuki (or Calvin or Simon or Emma) fans will not be disappointed in this. In fact, you will welcome the slower pacing. Yes, there's still a mystery to solve (Yuki has to or else, Dylan will plague her with a motor oil stench for all eternity) and Yuki's aversion to The Grays (ghosts with evil auras which almost overwhelmed her during Samhain in Spirit Storm). But a large chunk of the book was devoted to character development which I think just made the book, and ultimately the series, much more delightful.
I liked how Yuki is growing up – showing a tougher side to her when she needed to (not that I'm saying she's a softie to begin with) yet she also didn't reject other people's help when it was given. A strong heroine for me is someone who can be independent, someone who can solve problems on her own, but also someone who acknowledges that challenges are better faced with friends on her side. And Yuki received top marks on my books for that.
We also get to see more of our other favorite characters. There was Calvin, who not only earned a nod on being a gentleman, but is proving to be a capable Pack Alpha in the making. Emma is still the toughie that she is but this time, we take a peek at a girl who just might be in love with none other *ahem* (that has to stay a secret til you can read the book.) And Simon, my dear darling Simon, doesn't disappoint in being an outrageous flirt, a loyal second-in-command to Calvin and a great friend (perhaps not just a friend for a certain someone..hmm..curiouser and curiouser). The general chemistry and give-and-take relationship of the characters are what help propel the Spirit Guide Series to take its place in the league of the best YA paranormals.
Speaking of relationships, E.J. Stevens also amped up the romance factor. Fans everywhere are treated to a front-row seat to Yuki and Calvin's growing affection for each other, while entirely wholesome (yay for parents and young readers), is not without sizzle. I might not have literally swooned (never one to do that as I don't think it's flattering on me) but so many times did I wish to have a bf like Cal. My parents would simply adore him (um, save maybe for his being a werewolf as I don't think it will sit well with the family that he goes around naked during full moon..nyahahaha)
But it's not only Yuki and Cal who get this series going. Simon and Emma have done a remarkable job in letting their characters shine without stealing the limelight from the main protagonists.I think I would have to devote a paragraph for the couple who redefine the "hate-you-love-you" courtship. With the introduction of a character who may potentially influence the outcome of their one-step-forward two-steps backward dating dance, the fire that slowly burned in She Smells the Dead just might ignite into something lasting between Simon and Emma. Eeek! Did I just give away something major? Now, you really have to read Legend of Witchtrot Road to find out.
As much as I want to discuss something that really hit me while reading the book, I can't since that might spoil your reading experience (One clue: when does bullying step out of the line?). Will just keep this review short enough as it is. So as with my previous reviews for the first 2 books in the series (click to read my reviews for She Smells the Dead and Spirit Storm on BookTrib), Legend of Witchtrot Road receives high marks for having an engaging plot, sassy heroines and wolf boys who make you swoon. Better have tons of smelling salts ready.
You can stalk the author on:
Her blog: http://ejstevensbooks.blogspot.com/
Twitter: @EJStevensAuthor
Goodreads: E.J. Stevens on Goodreads
P.S. It doesn't take a rocket scientist to interpolate the particular direction that this series is going to take – just plain awesomeness. I am hoping though that in the succeeding books, more emphasis would be given to Yuki's abilities in solving a mystery (what can I say? I'm a mystery fan through and through). That Yuki would face consequences for what happened in Spirit Storm. That there would be a third party who might spark jealousy between Yuki and Cal, better yet a female wolf. It would be interesting also to have another wolf challenge Cal's Pack Alpha status (and for that guy to be in love with a female wolf who is crushing on Cal). I would also like to see more of Simon (oh gawd, that's man's hot!

) and Emma. Plus, wouldn't a conflict between Simon and Cal be a good angle to exploit? And I would also like to meet some of the other wolves. *sigh* I know I'm asking for too much but I'm just a huge fan of the books.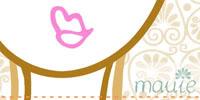 ——————————————-
Image © E.J. Stevens and Sacred Oaks Press. All rights reserved.
DISCLOSURE: The author has provided an ebook copy of Legend of Witchtrot Road in exchange for an honest opinion. This has in no way influenced how I feel about the book. Thank you, Ms. Stevens!