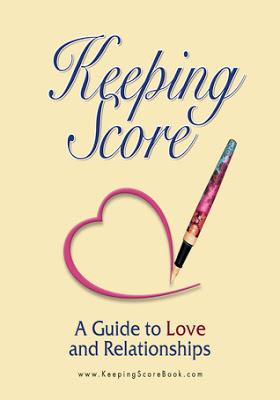 Book:

 Keeping Score
Author:

 Marc Brackett
ISBN:

 97809834888-0-4
Genre:

 Non Fiction
Price:

 $10.95/US (I got it from Writer)
Pages:

 116
Publisher:

 Treinta y Tres publishing
Introduction:
Speaking of a book on relationship, the first thing that comes to any reader's mind is a rendering story supported by an alluring theme which more often than not bestows what's right and what's wrong for a relationship to sustain. But even after reading numerous books and reckoning our society at large have we able to find any clue on how to construct a successful relationship? No, we haven't and this book is an efficacious attempt by Marc Brackett to find the missing link between the theories and real life by devising a model to measure human relationships.  A point to plan action for evaluating and assessing relations which in turn focuses on personal forefront of both the genders, thus formulating steps to work on respective weaknesses and then strive for happy and prosperous relation.
Cover Page & Title:
To understand any relation to its core is complex and devising a scoring framework is again a daunting task. It would really be difficult for a book to appeal to its audience if the cover page would have been equally straining. Therefore an evident title 'Keeping Score' along with the purpose- 'A guide to Love and Relationship' with a heart sketched entails an apparent but clear approach of the evaluation processes which even a lame can understand.
About the Author:
The author, Marc Brackett, lives in Idaho with his wife, Kristin, and five daughters. When not busy with work, the family enjoys a number of outdoor activities that only Idaho can offer in such abundance.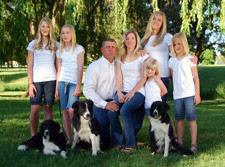 This book was also made possible through the professional efforts of the following people:
Cover and interior design by www.TheBookProducer.com
Fountain pen image courtesy of Waterman: www.Waterman.com
Compositional Report:

At a point in life we all feel life would have been much easier if we could get the luxury, a guide to move forward in life specially when dealing with relationships. Whoever we may be, we all fall into the cavity of echelons and fight it out to keep hold of our relations and not be considered a failure. 'Keeping Score' is an impelling tool to bifurcate failing relations as it focuses on strengthening one's weaknesses by an evaluation method.
A book coined as -' A relationship book even a man can understand.'
'Keeping Score' is broadly categorized into two categories viz. the Eve and The Adam. It's a deliberate demarcation to focus specially on the point of view of a specific gender to its counterpart.  Yes Love is necessary for any relation to grow and prosper it's the heart and soul of any relation but then there are diverse factors which play an important role especially when you are thinking of life ahead.  Starting From Education, Career, Financial stability, Destructive Habits, Work Ethics, Behavior, and Equality both financially and individually everything comes into account when you plan your future. Relations with your in laws/future family members, Common interests, Shared Activities to religious inclination everything has a role to play. Marc Brackett has carefully twined all the basic necessities and has drawn an evaluation guide through a scoring chart where you can analyze your compatibility with your spouse's score and work towards improving your score to achieve a successful relation.

Second half of the Book is devoted to all the action points and why Marc chose them to be a part of analyzing any relation, giving each and every point a reason for their presence in a relationship. Just like an exam the higher you score the better you would be in your career, similarly this is a scoring chart for the success of your relation which can be evaluated time and again to know one's progress in a relation. A book for married couples to stand up against all the ups and downs of life and make efforts to last the distance. Not only for the married couples 'Keeping score' is a scout for all the singles to seek out for quantifiers to determine the qualities that would lead you to successful married life.

As far as the weak links are concerned I would say quantifying human factors to numbers is innovative but exact representation of a particular aspect to its numeric coefficient is controversial and may change from person to person as well as cultures across the world.

Overall 'Keeping Score' is a book to enhance your compatibility with your (to be) spouse. It's a prospective attempt to seek for an ideal relationship.  The practicality of the theories to real life can only be gazed when people across the world implement methodologies to their life.  As far as the attempt to quantify human aspect to measure potential improvement in relationship is concerned full marks should be given to Marc for his effort. It's an evaluation score to keep couples inching towards cent percent successful relationship.
Rating:

 I would rate 'Keeping Score' 4 out of 5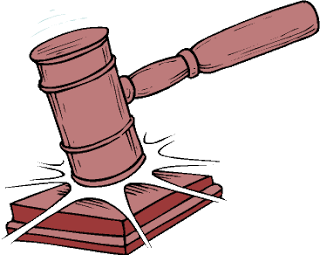 Life Adjudication of the book:
Keeping Score is best read when you want to edge out a failing relationship.  It doesn't matter whether you are married or not as it's applicable for all.