If you are anything like me, you may take a lot of time deciding what to buy people as a gift, whether it be for birthday, Christmas or just to say thank you. Do you spend as much time in selecting the wrapping? I know I don't always do this and just wrap it up in any spare paper I have in my draw at the time.
There is something almost breathtaking to receive a gift that is beautifully wrapped and there will be a great deal of pleasure on the giver's behalf to see the recipient's response. Why not, therefore, go that extra step and spend a little extra time in turning your simple gift into a glorious gift? Even the most plain present can be transformed into a sensational gift when wrapped in interesting paper and tied with an intricate looking bow.
Jane Means is a professional giftwrapper and has a fabulous blog http://janemeansblog.com full of ideas to wrap even the most intricate shape, as well as a website http://www.janemeans.com which sells a myriad of ribbons, tissues and papers to name but a few items. Jane also runs courses on giftwrapping across the country. You can even buy course vouchers to give as gifts, and I bet if you look on the website you will find an interesting way to wrap the voucher!
Can't afford a course, or find the time? Then all is not lost, Jane has written a book called 'Giftwrapped' which is due to be published by Jacqui Small LLP on 20 November 2014.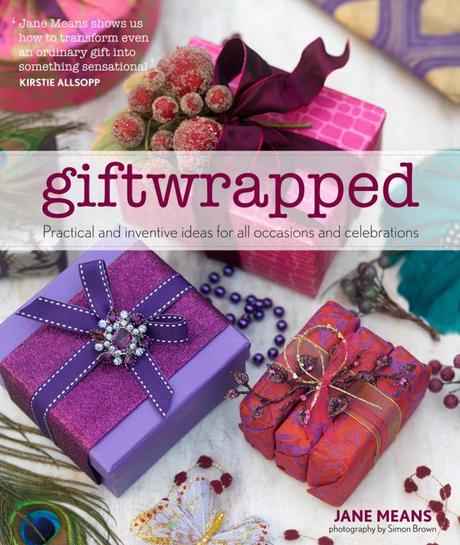 There are no end of suggestions on how to wrap the oddest of shapes. One particular idea I love is for a magazine subscription. Choose your magazine, buy a current copy, roll it into a tube shape and wrap it up in a vintage scarf.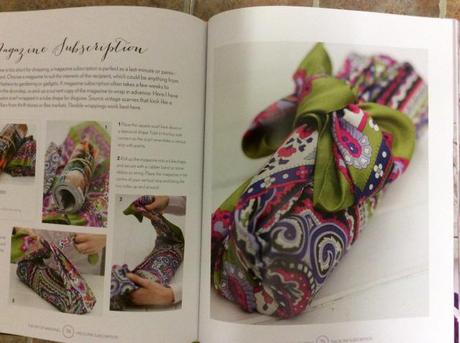 The book provides detailed guides on wrapping, tying and great ideas for special occasions, accompanied with wonderful photographs.
Giftwrapped is published on 20 November 2014 at £20. Usually at this part of a book review post I usually give away the books in a competition. Sometimes, I find it hard to part with a book I particularly like, and this is one occasion where I am going to disappoint you as I am going to keep this book for myself! I thoroughly recommend 'Giftwrapped'.