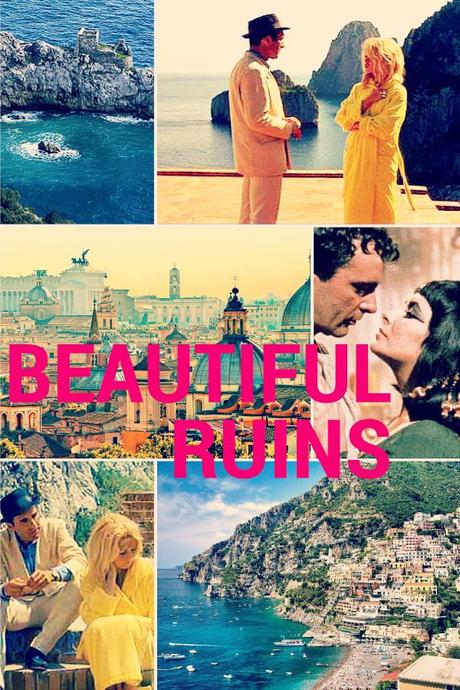 If you want to read a proper grown up romantic novel, Beautiful Ruins by Jess Walter ticked all the boxes for me. It's a glamorous story that starts in the early 1960s in Italy when a beautiful American movie actress arrives on a remote island to recuperate from an illness and a young hotelier falls head over heels in love with her. It's the golden age of movies and all of Hollywood has de-camped in Rome to shoot the epic "Cleopatra" with Taylor & Burton in the height of their notoriety and fame.
The story seamlessly shifts between modern day America and the 1960s Italy. There is a heartbroken American soldier writing his epic novel, Richard Burton on a rescue mission, young Hollywood executive on the hunt for the next big movie and a strung out musician in search of himself. And in the middle of it all, a love story spanning decades from a small island in the middle of nowhere to current day America.
I found the novel to be funny, touching, cinematic and a very good read. Transported me to a more glamorous times and warmer climes. Exactly what I needed now that the nights draw darker and summer is starting to be a long lost memory. Recommended! I have put Jess Walter on my list of favorite authors!
Images for the collage from Google.