Today's book promo comes from best-selling author Michele Gorman whose previous books include Single in the City and The Curvy Girls Club. With her forthcoming book, Perfect Girl, she had me at 'Cinderella meets Falling Down'…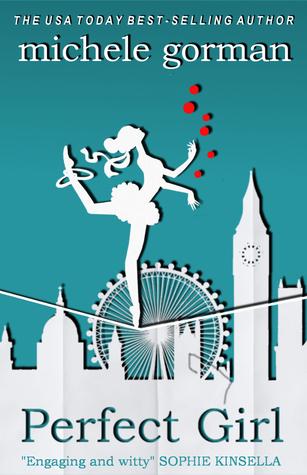 Title:
Perfect Girl
Author:
Michele Gorman
Series:
N/A
Genre(s):
Romantic Comedy
Format(s):
Paperback; e-book
Expected Publication:
October 14th 2014 by Notting Hill Press  
Links:
Goodreads
Notting Hill Press
Purchase:
Amazon (US)
Amazon (UK)
Synopsis
Cinderella meets Falling Down in this wickedly funny tale about having it all.
Carol is perfect… at least that's what everyone thinks. In reality she's sinking fast – her family treats her like their personal assistant and her boyfriend is so busy with work that he's got her single-handedly running their relationship. Not that her job is any easier. As the only woman on the bank's trading floor she spends twelve-hour days trying not to get sworn at or felt up by colleagues who put the "W" in banker.
How long can she go on pleasing everyone else before she snaps and loses it all?
With humor and empathy, Perfect Girl lays bare the balancing act that working women face in a man's world.

Book Trailer
Perfect Girl is available to pre-order from Amazon, at just £2.49/$4.13 for the Kindle edition.