A fun new book giving holiday!
So what is All Hallow's Read?
All Hallow's Read is a Hallowe'en tradition, suggested by award-winning superstar author, Neil Gaiman. It's simply that in the week of Hallowe'en, or on the night itself, you give someone a scary book.Scholars have traced its origins as far back as this 2010 blog post. Is this instead of Trick or Treat? Because I don't want to get egged, and the kids around here want their candy! Not at all. Trick or Treat is Trick or Treat. This is All Hallow's Read, a great excuse to give someone a book. What kind of scary book? An appropriate one. If you're giving a kid a scary book, make it a kid-appropriate scary book. You wouldn't give the same kind of scary book to one person than you would another, any more than one book is right for everyone. People like different things. Can it really be that simple? Not necessarily. It's All Hallows Read, a tradition Gaiman just made up. You can fancy it up as much as you like. Just make sure you give someone a scary book this Hallowe'en…

Below is a fun "scary" book event we're hosting, plus a few of our picks for good Halloween book gift giving.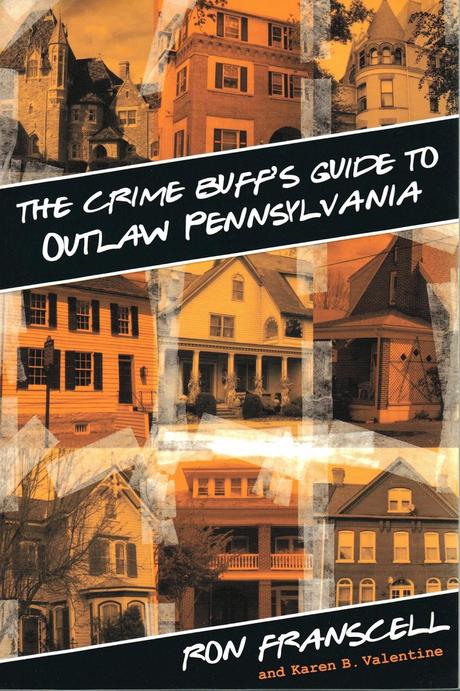 Outlaw Pennsylvania with author Karen Valentine Oct. 29, 6:30pm Join us for some scary local tales… and some ghoulish treats! From an historical school shooting to modern-day serial killers, a new book from a bestselling crime-writer and a local historian covers the fascinating gamut of mayhem in the Keystone State's past. This books will cause even the biggest PA crime buff to say, "I didn't know that!"
From Sir Edmund Spenser's The Faerie Queene to E. M. Forster's "The Machine Stops," literature is filled with sexy, deadly, and downright twisted tales. In this collection, award-winning and bestselling authors reimagine their favorite classic stories. Written from a twenty-first century perspective and set within the realms of science fiction, dystopian fiction, fantasy, and realistic fiction.

Pennsylvania is rich in Civil War history. Gettysburg was the climactic battle of the war, and many of the Keystone State's citizens were involved, whether as common soldiers, officers, politicians or citizens. This special edition of the Keystone Tombstones series focuses on those persons interred in Pennsylvania who played an interesting role in the Civil War. Farrell, Knorr and Farley have combed the Keystone State to bring you most interesting tales about the Civil War participants buried in Pennsylvania.

Love can be a real monster.   Sixteen-year-old Boy's never left home.  When you're the son of Frankenstein's monster and the Bride, it's tough to go out in public, unless you want to draw the attention of a torch-wielding mob.  When conflict erupts at home, Boy runs away and embarks on a cross-country road trip with the granddaughters of Jekyll and Hyde, who introduce him to malls and diners, love and heartbreak.Your text caption goes here

Stephen King returns to the character and territory of one of his most popular novels ever, "The Shining," in this instantly riveting novel about the now middle-aged Dan Torrance and the very special twelve-year-old girl he must save from a tribe of murderous paranormals.  On highways across America, a tribe of people called the True Knot travel in search of sustenance. They look harmless. But as Dan Torrance knows, the True Knot are quasi-immortal, living off the steam that children with the shining produce when they are slowly tortured to death. 

Zombies: A Hunter's Guidecontains all of the information necessary to recognize and combat this growing threat. Beginning with an explanation of the historical origins of zombies, it follows their history straight through to the threat they pose to the world today. All varieties of zombie are cataloged and examined, giving their strengths and weakness, with a special emphasis on recognition and elimination. 

"Once upon a time, fairy tales were grim. This is the darkest fairy tale of all. Also, it is the weirdest. And the bloodiest. It is the grimmest tale I have ever heard. And I am sharing it with you. Two children venture through forests, flee kingdoms, face ogres and demons and monsters, and, ultimately, find their way home. Oh yes, and they may die. Just once or twice. That's right. Fairy tales… Are Awesome."Your text caption goes here

A travel writer takes a job with a shady publishing company in New York, only to find that she must write a guide to the city – for the undead! Not to be put off by anything — especially not her blood drinking boss or death goddess coworker — Zoe delves deep into the monster world. But her job turns deadly when the careful balance between human and monsters starts to crumble — with Zoe right in the middle.

Exploring the frightful milieu in which Frankenstein was written, Roseanne Montillo recounts how Mary Shelley's Victor Frankenstein mirrored actual scientists of the period. Montillo paints a rich portrait of Shelley and her husband, and their contemporaries. Intellectually curious, they were artists, poets, and philosophers, united in captivation with the occultists and the daring scientists risking their reputations and their immortal souls to advance our understanding of human anatomy and medicine.

Will the barnyard animals trick—or treat—Farmer Brown? Find out in this Halloween tale from the #1 New York Times bestselling creators of Click, Clack, Moo. Farmer Brown does not like Halloween. So he draws the shades, puts on his footy pajamas, and climbs into bed.Your text caption goes here