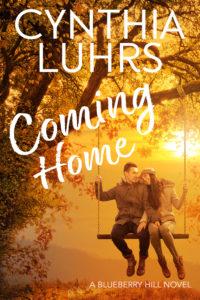 I know this news is going to be disappointing for many of my fans. I know that many of you have been waiting for this brand new contemporary series and looking forward to the release in September. Unfortunately, I have to delay the book launch.
I've been working crazy hours to finish the revisions and final edits, but as I read through the book one final time, I realized the book simply isn't ready and I can't release a book that isn't my best. It's been a tough year personally and I'm truly sorry to disappoint you all. Coming Home will be the 22nd book I've released in 7 years, and while 3 books a year might not sound like a lot, it's incredibly hard work, especially when you're not a super fast writer. Many indie writers nowadays put out a book a month, it's a fast release schedule and I think it's great, but it's just not me.
I'm a very private person so sharing this is difficult but I owe it to you, my readers. Those of you that follow me on social media know I'm mostly positive and share fun, light-hearted pictures because I believe in putting positive energy out into the world so it kills me to miss a deadline and disappoint my readers. This is the first time I've ever missed a deadline.
Now I know those of you who pre-ordered are wondering, when will the book be out? I don't have a date yet but as soon as I do, I'll let everyone know. You won't be charged for the pre-order so don't worry about that. Also know when the book and subsequent books in the series are ready they will not go up for pre-order. Because I'm missing this deadline, I will lose my ability to put up books for pre-order for a year so please know I do not take missing a deadline lightly.
You all won't see me on social media much as I'll be focusing all my energy on the new series, but I hope you'll be patient with me as I create a new world.
hugs,
Cynthia