Hey guys,
So as by the title you have probably guessed that this is another competition entry.
I was sent an e-mail by fashion vouchers telling me about the Boohoo.com £50 Blogger challenge and asking me if I would like to enter. And yes of course I entered. I think I can make virtual outfits on Polyvore all day long. I love it. Tell me if that's odd. Please.
If you would like to enter check it out here.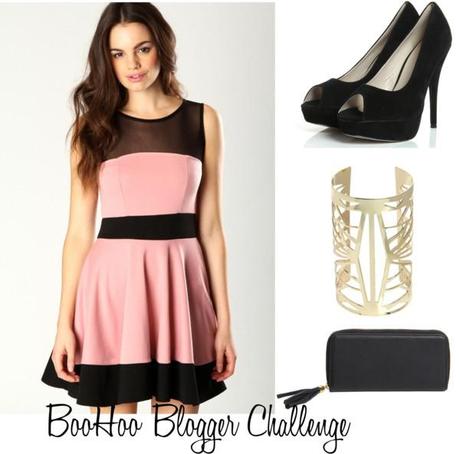 So your outfit could not exceed more that £50 which I have to say is a challenge but not impossible. You just have to find a balance. I am a bargain person anyways so this was actually alright.
I chose this dress as its simple and it can be dressed down and can be glammed up. You can pair it leggings, a jacket, or anything really. I love the shape of it and the mesh which adds some class to it. I added some peep toe heels as they also add a little sophistication to it. I love my bracelets or arm candy so I chose this gold cut of cuff because of the detail and it goes really nicely with the dress because it fairly simple. I also added a little clutch bag with a cute tassel to finish of the look. I love it and I would wear it!
Dress- £12
Heels- £20
Tassel clutch- £8
Cutout Cuff- £8
Total- £48 :D
I hope you like this and let me know if you entered this competition too!
Would you wear this?
Hareem x