I love seafood, so I was excited to check out Bonefish Grill a national seafood restaurant concept that's recently opened a couple of locations in the Boston area. I tried the Westwood location the first week they were open, and had a great experience.
   The space was beautiful, with patio seating and communal tables in the bar in addition to the main dining room.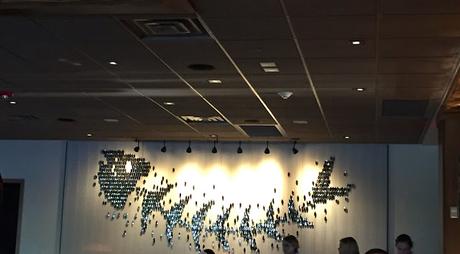 We started with a couple of appetizers including the oysters, wagyu potstickers,

and ceviche. The oysters were excellent, the ceviche light and fresh, and the dumplings had a bit of a kick and came garnished with toasted garlic and spicy peppers.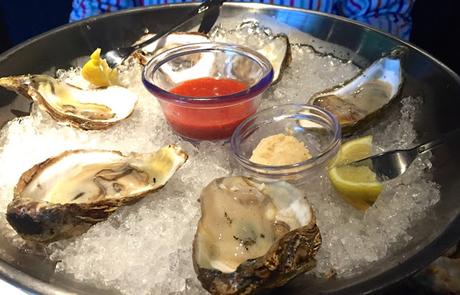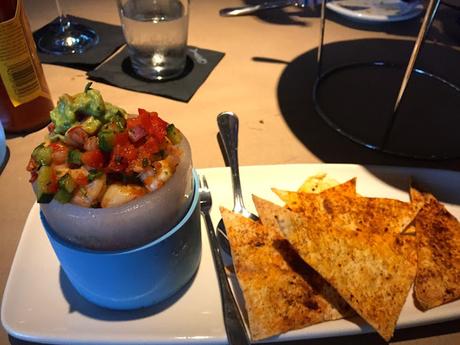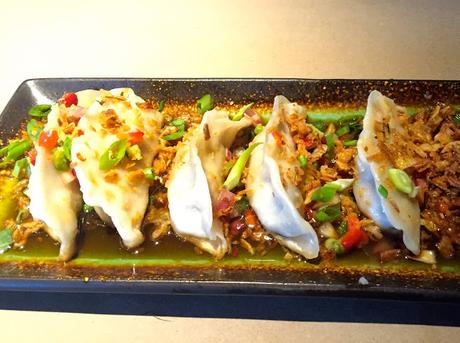 For my entree I ordered the single lobster tail with a side of crab fried rice. Lobster is one of my favorites, and this was very good but my favorite was the crab fried rice. I would come back and order this as my meal! It was buttery and loaded with tons of delicious crab meat.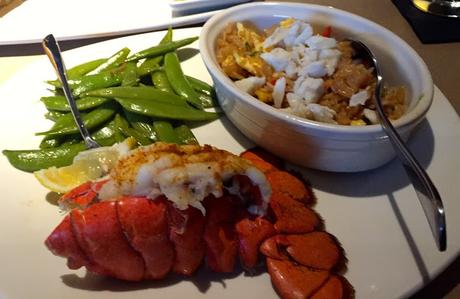 The fiance also enjoyed his jumbo shrimp with lemon butter and garlic sauce.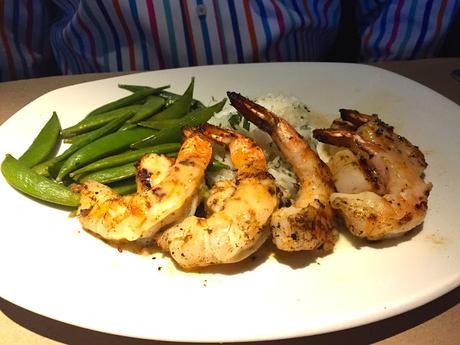 We shared the dessert special, a shortcake loaded with fresh mixed berries and topped with whipped cream. It was a perfect way to end a great meal.