Hi everyone!!
Those of you who were into polish for a while probably remember the brand Bondi.  They came on the scene, we got excited, then there was drama and they disappeared.  Honestly, I can't even remember the details anymore.  But before things got crazy, I purchased one or two bottles from them.  One is Lady Liberty.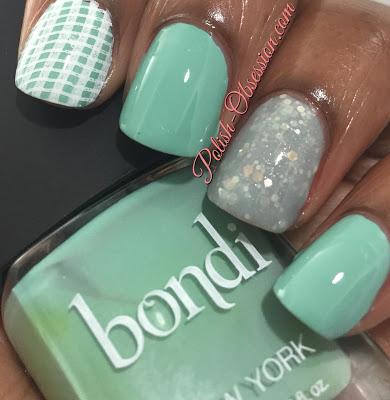 Lady Liberty is a lovely light green creme that has an okay formula.  The first coat was a bit streaky, but it evened out with the second coat.  I decided to pair it with Hare Polish Wrapped in Plastic, a gray crelly packed with white and gold glitters.  Love, love, love Wrapped in Plastic!!!
On my index finger, I did some double stamping in white using two images from the ZZ Basicos plate.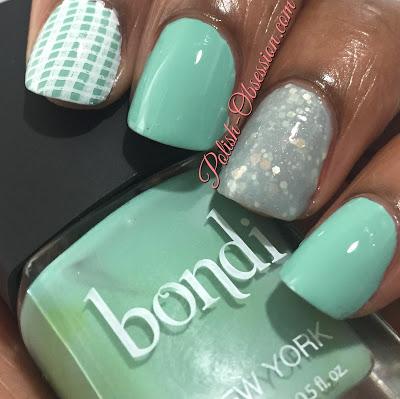 Artificial Light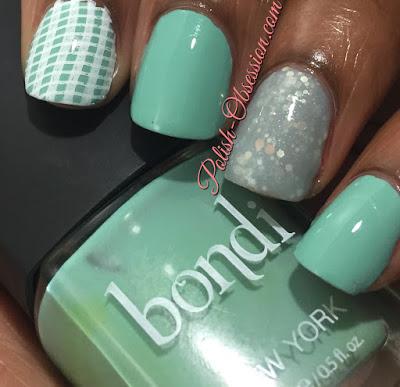 Artificial Light
This was a fun mani to wear.  I really like this shade of green.  What do you guys think of this combo?  Did you ever purchase any Bondi polishes?