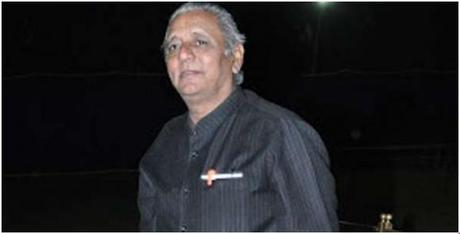 Mr. Anil Mohile, an important personality from Hindi and Marathi music industry is no more. He passed away at his Mumbai residence on Wednesday morning.
The 71 year old Anil suffered a massive heart attack around 2.30 a.m. this morning. He breathed his last shortly afterwards. He is survived by his wife, a daughter and son Amar. His son Amar is also a composer and music arranger.
Subash Awate, the former DGP and family friend of Mohile said: "Anil Mohile was a great person and his simplicity was beyond imagination. He had no issues with his health, except being a diabetic. He visited pune a day before his death. We celebrated his 65th birthday a few years back in the presence of Vilasrao Deshmukh, Amitabh Bachchan, Lata Mangeshkar and many more celebs. He had so much of knowledge about Indian and Western music. Also, Anil had the intentions to help others and didn't mind traveling in bus and auto. He used to speak so well that everyone is in shock about his death".
Mohile arranged music for about 85 Hindi and Marathi films. He also arranged the music and orchestra at stage shows for top singers like Lata Mangeshkar, Asha Bhosle and others.