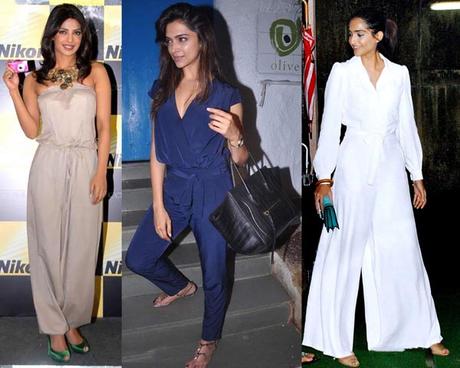 There is a new trend coming in the fashion world "Jumpsuits", which perfectly goes with the statement "fashion with comfort". Almost every Bollywood celebs love this outfit, we have seen them in jumpsuit in picture events, press conference and parties. Jumpsuits are easy to wear, comfortable as well as looks stylish. It's a one piece of garment of which extends to legs and hands. With this outfit carry simple accessories to opt chic look. Take a look on this article, get to know the Jumpsuit fashion.
1. Alia Bhatt Style
Alia Bhatt looks super cute in this blue coloured jumpsuit. She completed her look with pink lips, pink nails as well as pink heels.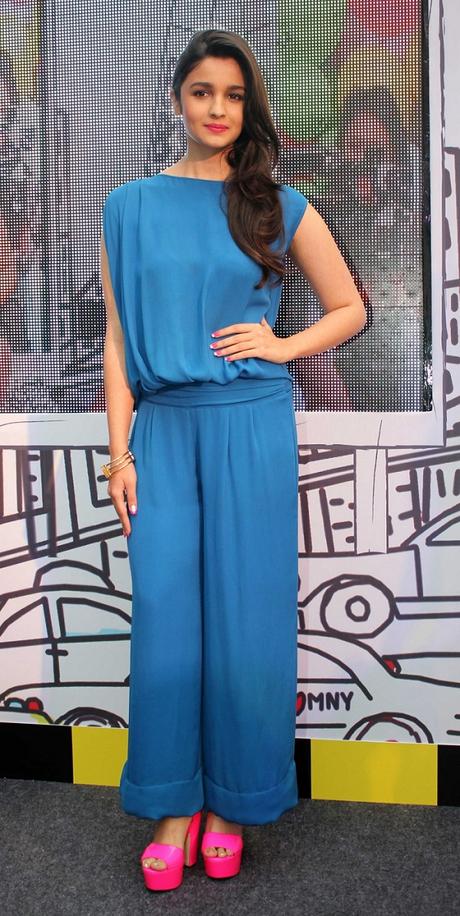 2. Kriti Sanon StyleKriti wear a blue color Denim Jumpsuit with matching heels. She looks super-hot in this outfit. She carry a multicolor bangles with them.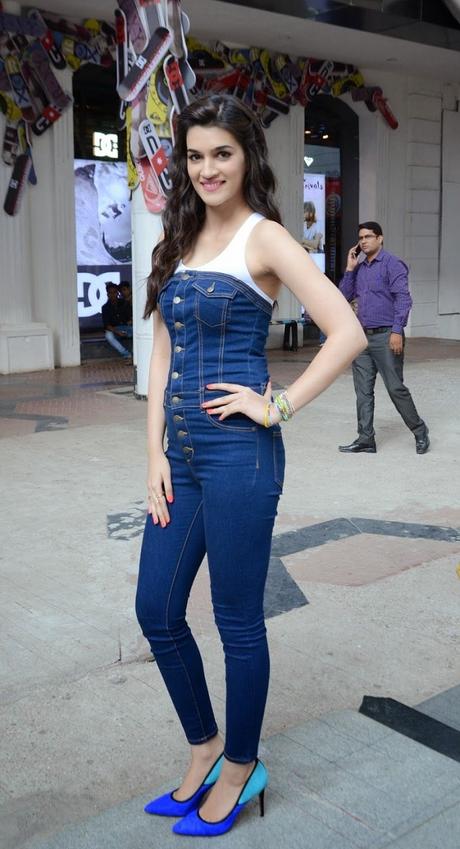 3. Deepika Padukone Style
Deepika always makes a style statement with her cloths, jumpsuit is one of them. She looks extremely beautiful in this outfit. This royal blue color outfit looks beautiful. She carry flats with them.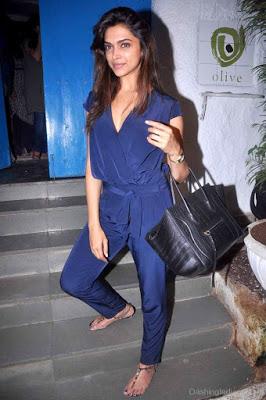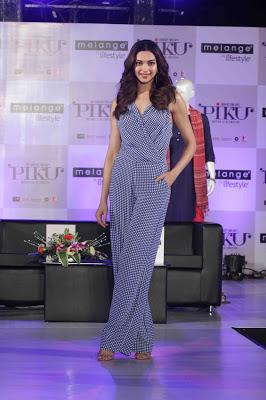 4. Priyanka Chopra Style
Priyanka Chopra looks absolutely stunning in jumpsuits. I think she is the one who seen number of times to support this Style.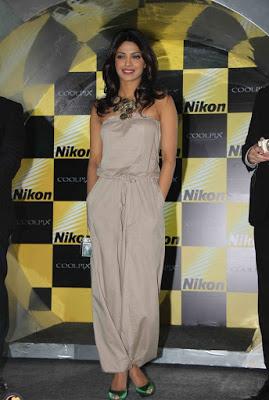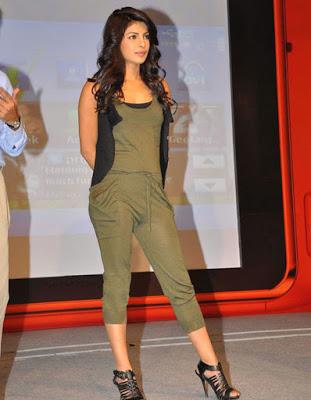 5. Parineeti Chopra Style
Get simple yet chic look just like a Parineeti Chopra. She looks stunning in this jumpsuit.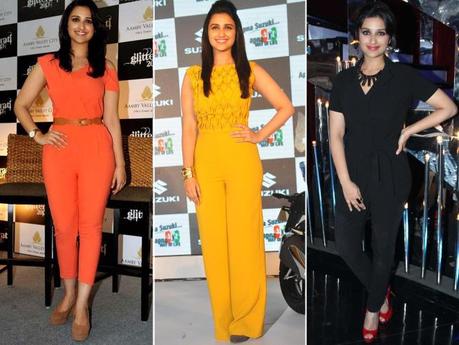 6. Jacqueline Fernandez Style
Jacqueline Fernandez walked on the ramp in blue jumpsuit. With this outfit she carry pink heels, golden neck piece and chic neon bag. She looks gorgeous in this outfit. The printed jumpsuit quit look stunning.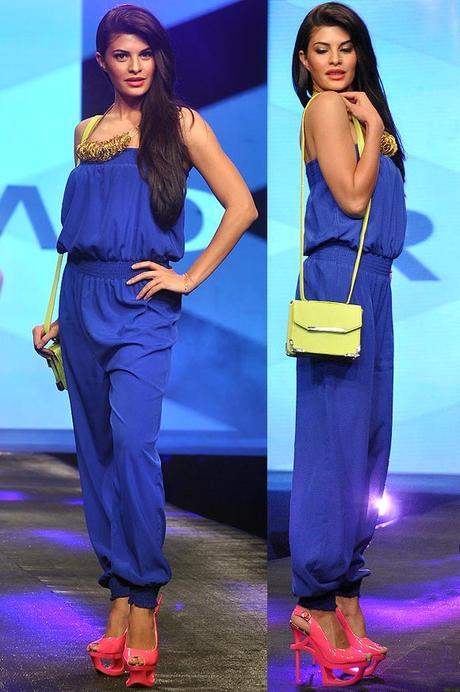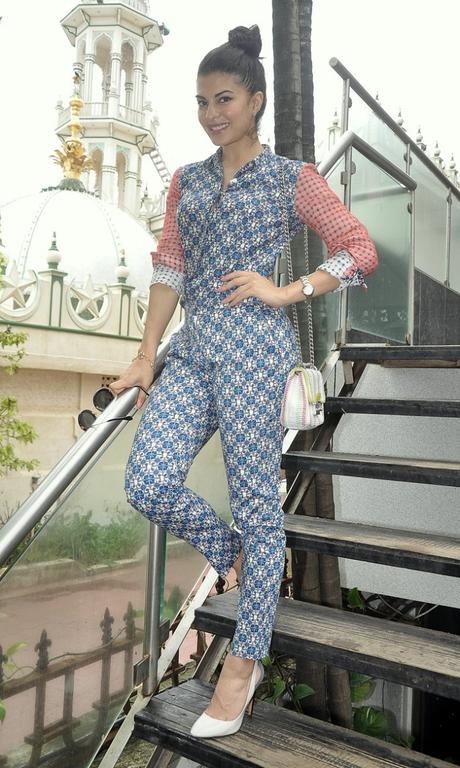 7. Sonakshi Sinha Style
She looks beautiful in this orange color jumpsuit. She pair up heels and heavy earrings with this outfit. She also look stunning in this polka dot jumpsuit.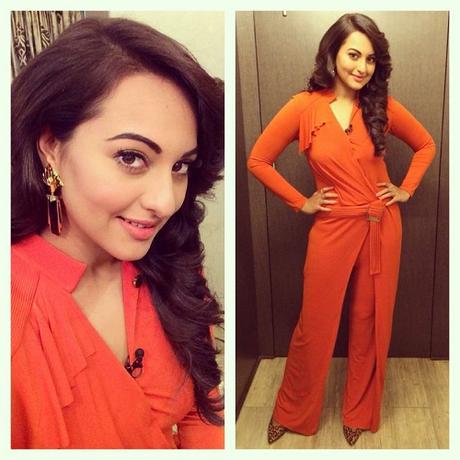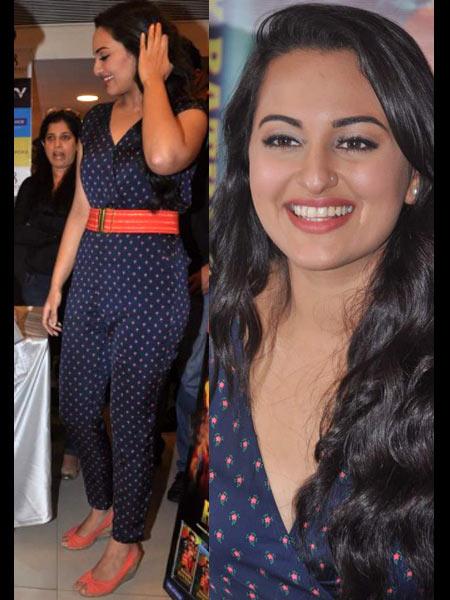 8. Diya Mirza Style
Diya Mirza looks pretty in this off shoulder jumpsuit. She looks extremely hot in this black jumpsuit. She wore golden accessories with it.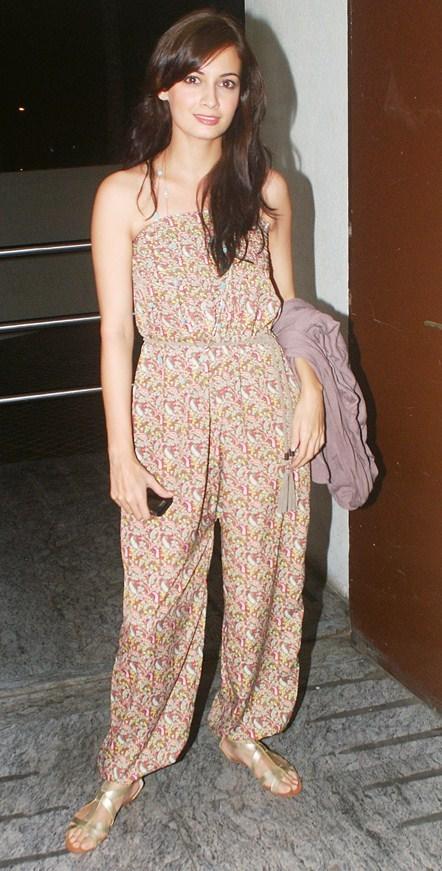 9. Anushka Sharma Style
Anushka Sharma looks great in this lace flared jumpsuit. Red Lipstick perfectly goes with this outfit. She also make a style by wearing blue color jumpsuit. A ponytail, gold-tone earring and nude sandals goes perfectly with this outfit. She looks awesome in both the outfit.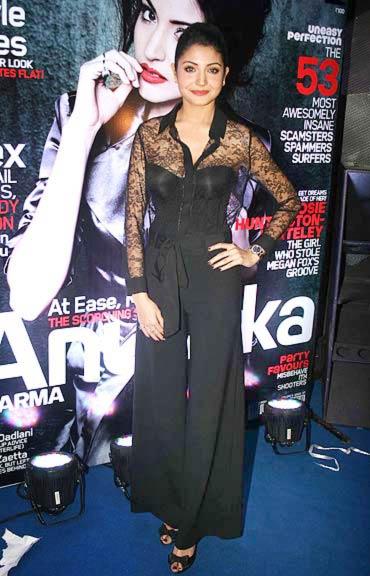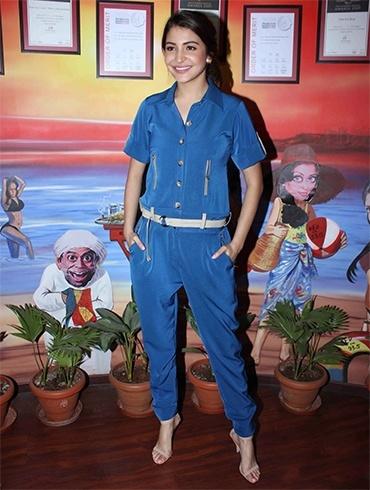 10. Sameera Reddy Style
Sameera Reddy looks elegant in strappy floral jumpsuit. She completed her look with neon color bag and heels.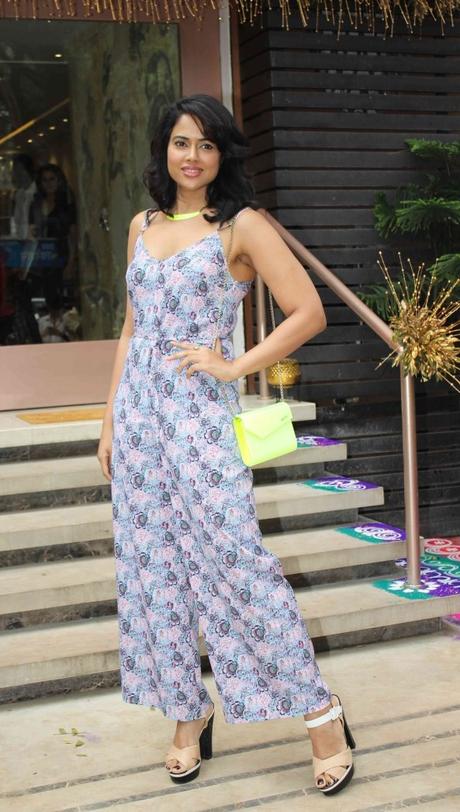 11. Kareena Kapoor Khan Style
She is one of the hot diva in Bollywood. She looks super sexy in this trendy comfy red color jumpsuit.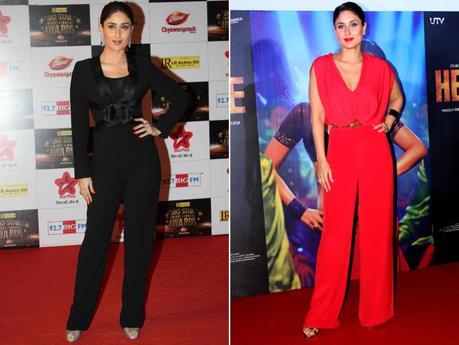 12. Shilpa Shetty Style
Shilpa Shetty opt chic look by wearing this cropped jumpsuit with matching leopard print pumps and pink clutch.  She also looks stunning in green jumpsuit.