In India, once a couple gets married they try to maintain the relationship. But it is seen that the compatibility between the couples is so low that they end up breaking the marriage.
When it comes to Bollywood beauties selecting their husbands, they opt for men who were already married and having kids. The term 'Second Wife' is a stigma in Indian culture. But, actresses don't mind to be called by that name.
Here is a list of actresses who have married already married men.
Shilpa Shetty and Raj Kundra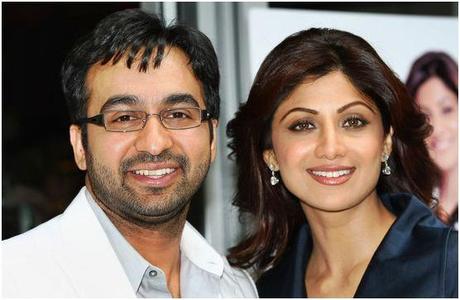 Model turned actress Shilpa Shetty married British-born-businessman Raj Kundra on November 22nd, 2009, whose first wife was Kavita Kundra.

Karishma Kapoor and Sanjay Kapur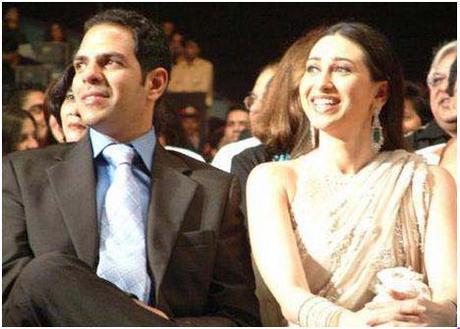 Karishma Kapoor, the talented actress and daughter of veteran actors Randhir Kapoor and Babita married Delhi based businessman Sanjay Kapur, whose first wife was Nandita Mahtani, a fashion designer. However, Karishma and Sanjay's marriage is also not pulling on well.
Raveena Tandon and Anil Thadani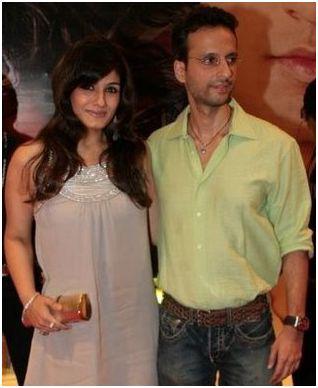 Raveena Tandon, daughter of filmmaker Ravi Tandon married film distributor Anil Thadani, whose first wife was Natasha Sippy.
Sridevi and Boney Kapoor
Sridevi, one of Bollywood's best actress and often cited as 'The First Female Superstar of the Indian Cinema' married film producer Boney Kapoor, whose first wife was Mona Shourie Kapoor.
Hema Malini and Dharmendra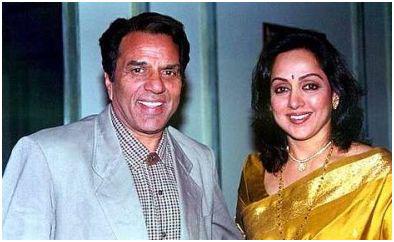 Hema Malini married her co-star Dharmendra in 1980, whose first wife was Prakash Kaur. Since his first wife refused to divorce him, Hema Malini and Dharmendra converted to Islam before getting married.
Smita Patil and Raj Babbar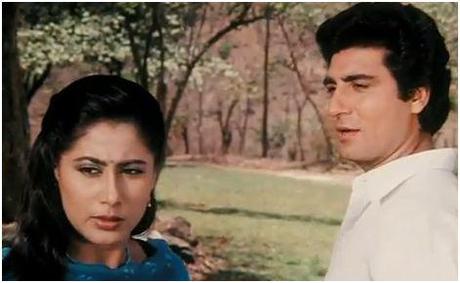 Late actress Smita Patil married actor and current Member of Parliament Raj Babbar. He left his first wife Nadira Zaheer for Smita. After marriage, Smita gave birth to a boy and left for heavenly sleep due to post-partum complications. Raj patched up with his first wife and both of them are staying together.
Shabana Azmi and Javed Akhtar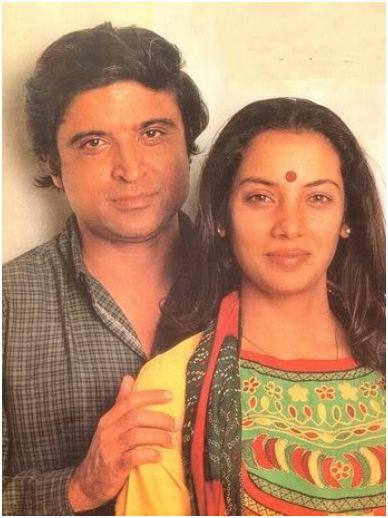 Veteran actress Shabana Azmi married lyricist, poet and scriptwriter Javed Akhtar on December 9th, 1984. He divorced his first wife Honey Irani, a well-known Bollywood scriptwriter and then married Shabana.
Sangeeta Bijlani and Mohammed Azharuddin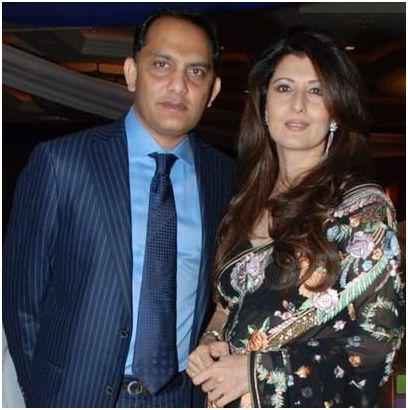 Sangeeta Bijlani, former Miss India turned actress married India cricketer Mohammed Azharuddin, who left his first wife Naureen to marry her. Sangeeta and Mohammed's marriage also ended in divorce.
Helen and Salim Khan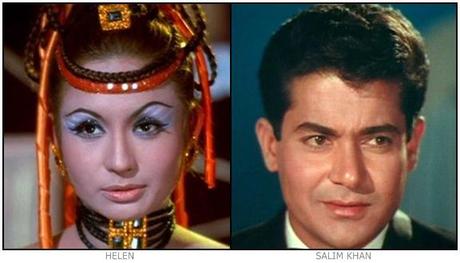 Helen married actor and scriptwriter Salim Khan. Salim has four children from his first wife Salma Khan (Salman Khan, Arbaaz Khan, Sohail Khan and Alvira Khan). Helen and Salim adopted a daughter named Arpita Khan.
Lara Dutta and Mahesh Bhupati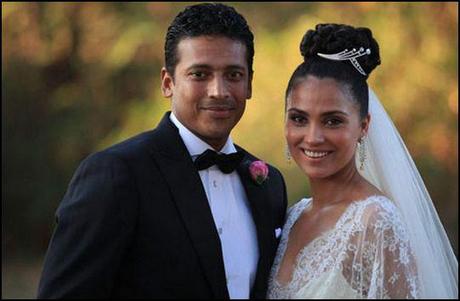 Lara Dutta, former Miss Universe turned actress married tennis player Mahesh Bhupati, whose first wife was model Shvetha Jaishankar.
Mahima Chaudhary and Bobby Mukherjee
Mahima Chaudhary married an architect Bobby Mukherjee, who has two kids from his previous marriage.
Jayaprada and Srikanth
Jayaprada married producer Srikanth Nahata. He did not divorce his first wife Chandra and continued to maintain the relationship even after marrying Jayaprada. With the passage of time, Chandra and Jayaprada agreed to share a husband.
Kalki Koechlin and Anurag Kashyap
Kalki Koechlin, the Indian actress of French descent married director and screenwriter Anurag Kashyap, whose first wife was Aarti Bajaj.