Bogie's Place is a speakeasy tucked inside the back of JM Curley, a tiny high end steakhouse hidden behind a curtain in back of the bar. I tried it for dinner this week with a friend, when we took advantage of a Gilt City Deal they're currently offering: $150 for a three course dinner for two with wine pairings.
   I started with a half dozen of the oyster's for the night. They were pump, briny, and incredibly fresh. I enjoyed them with just a hint of the house made mignonette.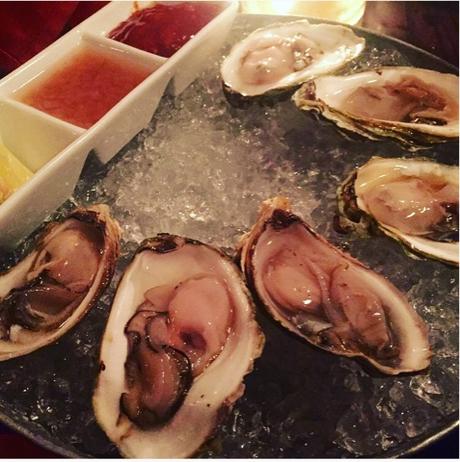 My friend ordered the wedge salad which looked amazing topped with tons of crispy bacon!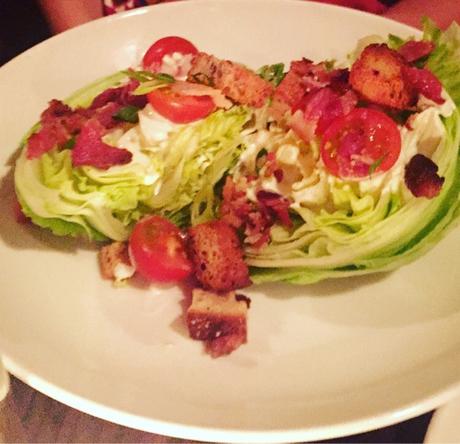 We both ordered New York strips, which were huge! I didn't think I'd even come close to eating it all, but somehow I finished the entire thing. It came with just a hint of balsamic glaze on the plate which added the perfect amount of contrasting sweetness.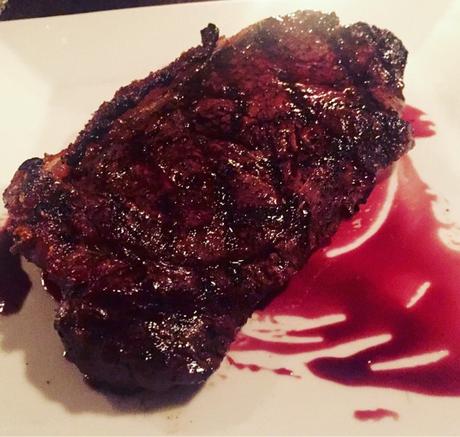 For dessert we shared the vanilla mousse topped with chocolate covered strawberries. The mousse was rich, creamy and flavorful. I would come back just for this dessert!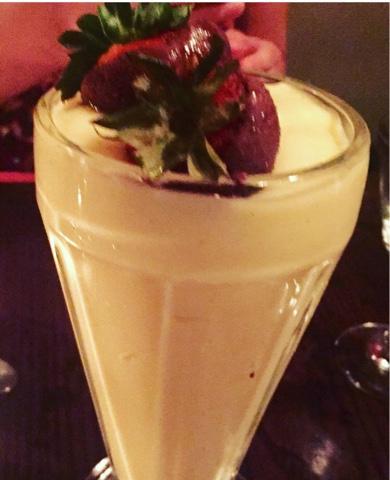 If you want to check out Bogie's Place using the Gilt City Deal  and it's your first time, use either of my referral links for an additional discount!