Last weekend I headed outside the city to try Bocado in Wellesley with a group a friends. Bocado is a Spanish tapas restaurant with locations in Worcester, Wellesley and Providence. The place was hopping and we had some drinks and apps at the bar while waiting for everyone to arrive. The special wagyu beef pate (not pictured) was amazing.  
          When we sat down for dinner we decided to go with the Bocado experience, at $40 per person for six people. This was such a great value and came with so much food! It included two meat and cheese plates, two large salads, four tapas served family style, two main courses and three desserts.  
          The meat and cheese plate was delicious and had some creative options like cured duck breast and smoked salmon and garroxta (a semi soft goat cheese).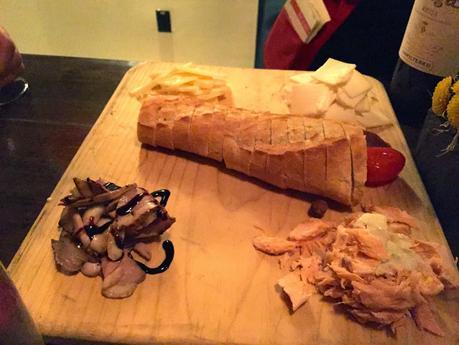 The salads came topped with shredded cheese and plenty of avocado, which was a nice touch.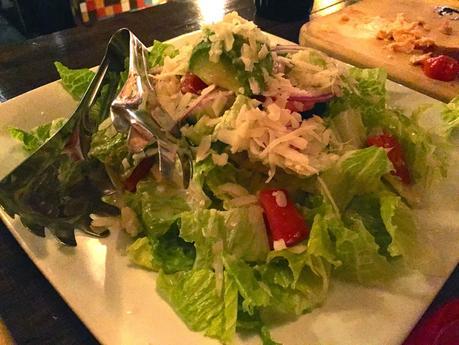 The foie gras was one of my favorite tapas, and definitely won for best presentation! It was seared and served with fried sweet potato, which was a perfect pairing and something I'd never seen before.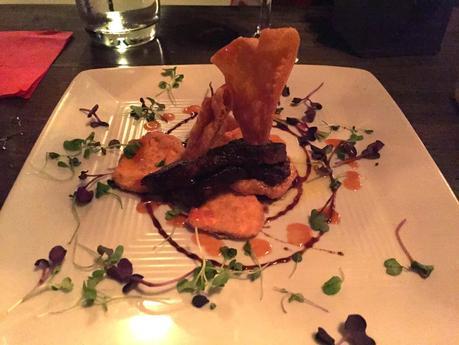 I was glad to see some of my favorite classic tapas on the menu including fried goat cheese with honey and garlic shrimp. These are old standbys and Bocado's interpretation did not disappoint!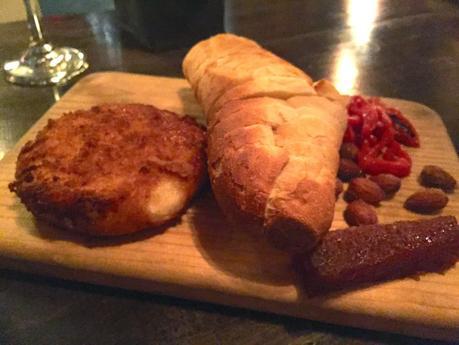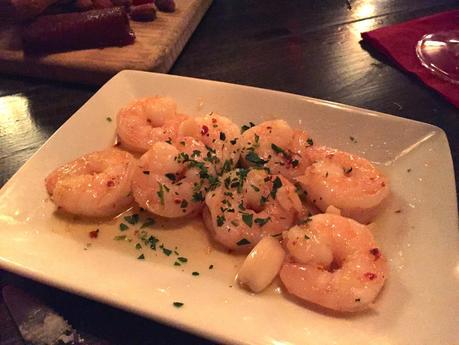 The octopus was the most impressive of the night and some of the best I've ever had. The texture was perfect, and it was served with tons of paprika and roasted potatoes.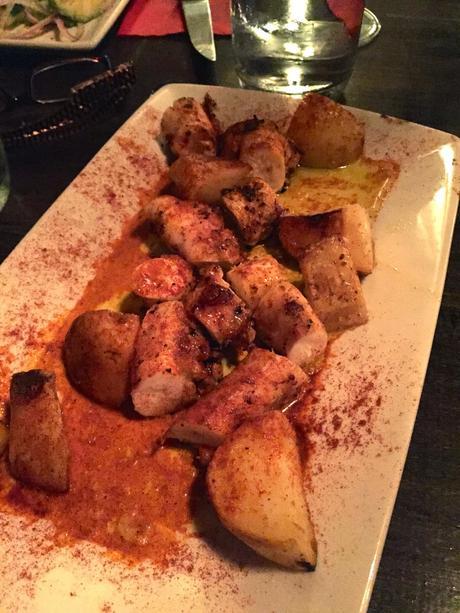 I was way too full to try more than a bite of each entree, but both the seafood paella and steak with blue cheese were excellent. Although we ended up taking the entrees home, somehow we found room finish off three desserts between the six of us. My favorite were the churros, and several of my friends were raving about the almond cake.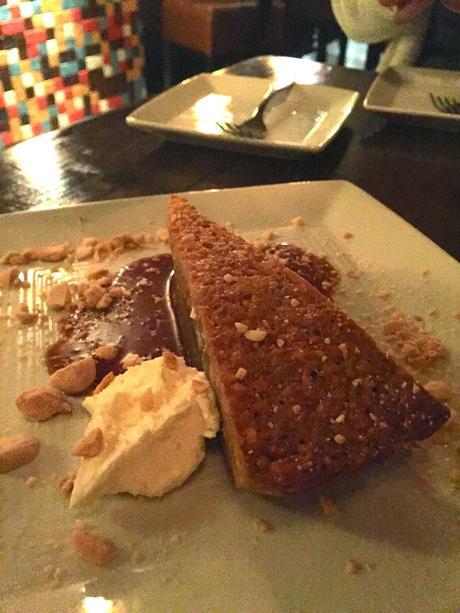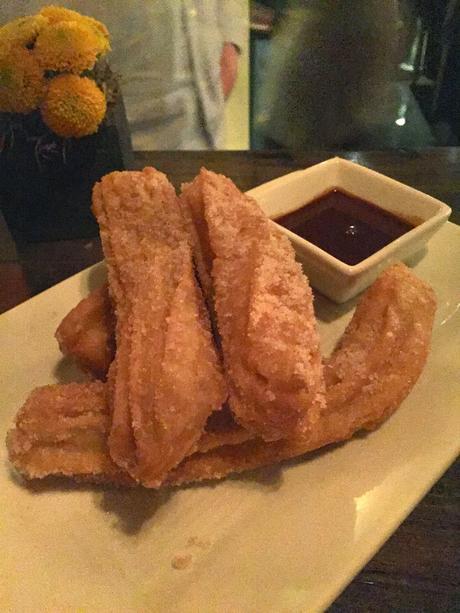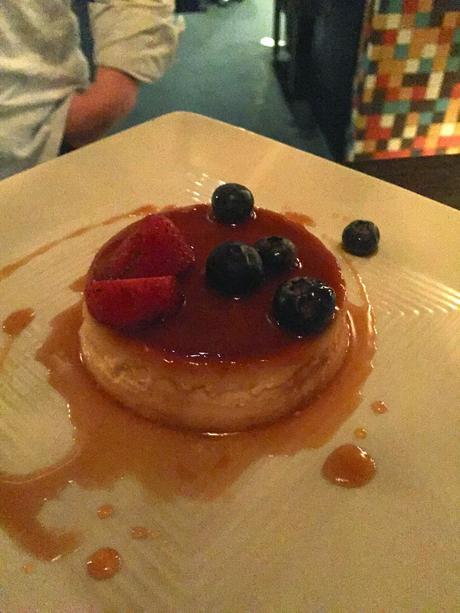 I hope to check out some of the other Bocado locations if I'm ever in the area. It's a great meal, fun atmosphere, and an exceptional value.