Established in 2012 by Lebanese sisters Reem and Natalya Kanj, Five Five Fabulous began as their personal space to document their fashion and travel adventures. The sister duo was soon collaborating with some of the worlds most prestigious brands such as Louis Vuitton, Nike, Net-a-Porter and L'Oreal Paris, among others. Located between London (Reem) and Dubai (Natalya), the sisters continue to build on their online business celebrating the creative bridge between the East and West. Read on as one part of the duo, Reem, answers our questionnaire on the business of blogging.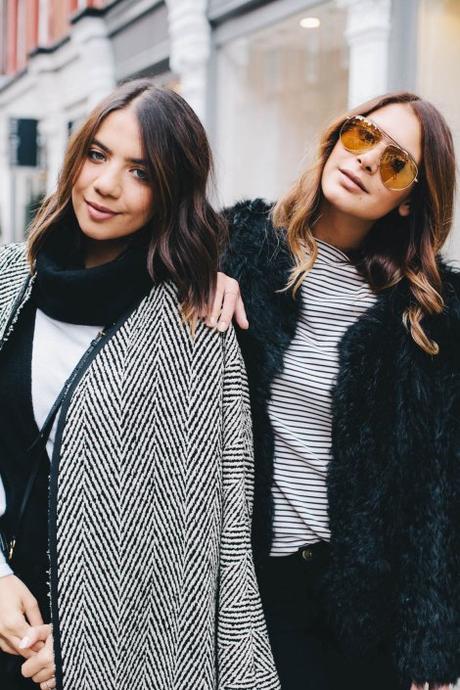 What inspired you to start your own blog?
I wanted to create my own role in the industry, and at the time blogging was such a new concept; but, eventually, I turned it into my full-time business.
How important is the name of the blog?
It's both quite and not so important. It's a very personal thing, and there are so many random, cool names out there they might not mean much to others but they do to you. In saying that though, it sticks with you forever so make sure you love it.
How difficult is it to find a blog niche?
I think it's very important to make sure you're offering something unique always, and it can be very difficult to find out what your niche is. Not everyone has one but when you do find it, be consistent in putting it accross.
What is the best way to promote and grow your blog?
Social media is definitely the most effective marketing tool, but your blog will only ever grow if you have the right mindset behind it. You can have an enormous audience but zero business mind, so it's about deciding what to prioritize.
What is your main audience and how did you reach out to them?
We reach out to our audience via all of our networks, our blog platform and our social media channels.
How important is it for your business to attend fashion week?
We only attend fashion week if it's relevant to our business. If we are commissioned by a brand to do a project during this time, we'll be there, otherwise it's just a waste of time for us to take up a seat at a show. We're not there to write about new collections, we are there to give our readers an insight into a brand's new line of work, and we do that through curated projects.
What are the best tips for building long-term relationships and partnerships with brands?
Honestly, there's no secret to it; you just have to make a name for yourself and reach out to them. Having relationships with brands is more important than having millions of followers.
What is the biggest challenge about running a blog?
Staying consistent and being different enough to stand out from the rest.
What advice would you give to anyone looking to start a blog today?
Don't start it unless you're ready to work really hard every day.
What are your ultimate plans for your blog/blogging career?
That's a big secret!
fivefivefabulous.com
Images © Five Five Fabulous
A.