Bob Dylan has been revered as a folk and blues rock icon since the 1960's, with his uncanny ability to construct poetic songwriting prose for the masses but alternately has also been described as an unlikely celebrity beacon for the now popular wayfarer trend, contrasting his often counter-culture status apparent on songs such as 'Blowin in the Wind'.
Wearing Glasses to the White House
Dylan most recently courted attention for wearing aviator sunglasses to an award ceremony where he accepted the United State Medal of Freedom from President Barack Obama, one of the highest honours an American citizen can be granted, due to his services to popular culture and music.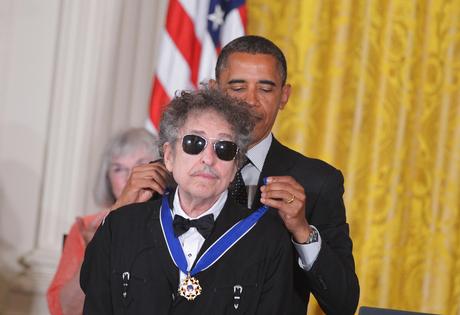 He was praised by Obama when stating that 'There is not a bigger giant in the history of American music', encapsulating a feeling felt across the majority of the nation he governs. This highlights precisely how Dylan is held in such a regard, not only in America, but across the world, as a poetic genius who has transformed the lives of many throughout his expansive back catalog which sees a legacy of music which tackles the unforgiving sides of love and politics. The latter of which propelled him as a spokesman for a disenchanted young generation during the 60's era of unstable American foreign policy which included an unwanted Vietnam War.
Role as Popular Culture Icon Portrayed in Image
Even today, Dylan is still viewed as someone who pioneered the look which has become popular with a young generation of Ray Ban wearers. Man famous images of Dylan picture him wearing darkened wayfarers in the mid 60's, perhaps reflecting his momentous and controversial shift in musical style from a folk hero to folk-rock pop star overnight as he famously 'went electric'.
Many recall a shift in overall fashion sense, from baggy jeans and casual style to wearing sunglasses whether day or night, and sporting loud boutique shirts accompanied by eccentric hairstyles. On his first tour of England Dylan is known to have worn Ray-Ban wayfarers, with their classic blacked out lenses and basic retro look providing an alluring and mysterious image that complimented Dylan's media persona and intricate lyrical flow during his performances.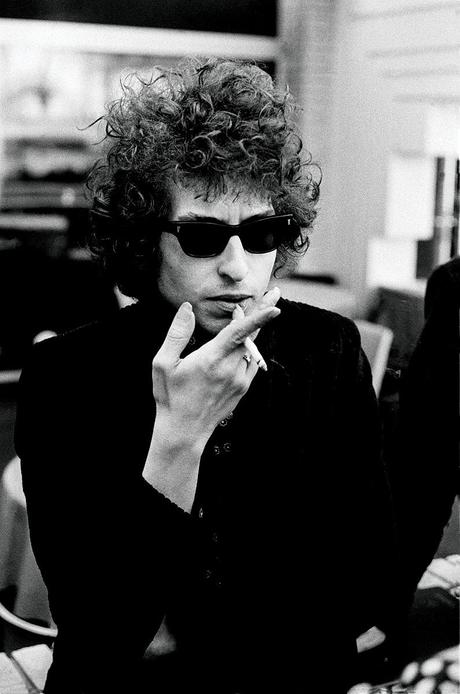 This iconic style can be replicated with the current Ray Ban range including the Ray Ban RB5184's, which is a variant of the classes wayfarer style including the instantly recognizable angular arm, while the RB5121's offer the height of iconic retro fashion, with the bold vintage design's popularity showing no sign of letting up, even after so many decades.