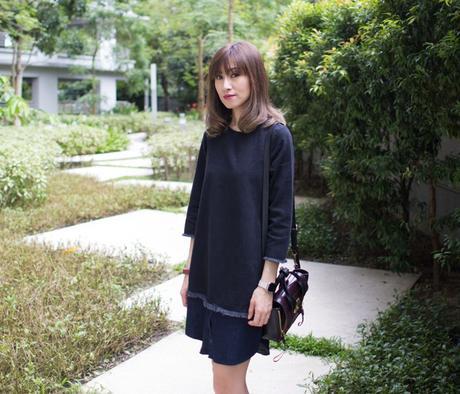 Blog: Diva In Me
Who: Yen
Where: Kuala Lumpur, Malaysia
Blogging Since: July, 2011
---
What inspired you to start your own blog?
I've always loved fashion and trying out beauty products. So, I was having coffee with a good friend one day. He suggested that I should look into blogging, and share my fashion sense and beauty reviews online, which I did; and after that, everything else is history!
How important is the name of the blog?
Important enough, as it is the first thing that captures the attention of a reader. It should be a summary of yourself and what you want to represent.
How difficult is it to find a blog niche?
It can be challenging to find your blog niche, as you want to stand out among the crowd. There are many fashion and beauty bloggers on the web. I had to make sure what I could offer stood out among the crowd.
What is the best way to promote and grow your blog?
These days, social media are definitely a great way to assist in promoting a blog. Sometimes the cheapest way, which still works, is word of mouth.
What is your main audience and how did you reach out to them?
My main audience is those who are interested in fashion and beauty. I try to share my outfits and reviews on beauty products on the blog and social media. Now that social media are easily accessible, my readers mainly leave questions below the pictures, and I would answer each and every one of them.
Sometimes I do write about my travels as well, and surprisingly, there are people who wrote in to ask more about the place I've visited.
How important is it for your business to attend fashion week?
It depends on how big you want to grow your blogging business. If you would want it to be as big as The Blonde Salad or Gary Pepper Girl, I believe it's extremely important for you to be socializing with the designers and popular bloggers at fashion week. If you want to be just a mediocre blogger, it's great if you can attend a few shows; if not, you can always connect to brands themselves, which then share the latest information, so you can share it with your readers.
What are the best tips for building long-term relationships and partnerships with brands?
Build trust with the brands that are willing to collaborate with you. If you have a deadline, do stick to it. Always come up with new ideas to help the brand grow, and they will help you grow in return.
What is the biggest challenge about running a blog?
Consistency, and being up-to-date with fashion and beauty trends. I have to make sure I talk about interesting things all the time, so that my readers would be interested to come back to my blog. Also, I need to be consistent. I can't be blogging today and not blog for the next 10 days. Once readers get tired of waiting and find another blog to read, they'll loose interest in my blog.
What advice would you give to anyone looking to start a blog today?
Be passionate with what you want to do, and share with your readers. Also, know that there will be a lot of hard work behind the blog, and be prepared for it.
What are your ultimate plans for your blog/blogging career?
I would like it to continue growing and hope that I could inspire others to be more fashionable and look presentable.
Images © Diva in Me