Vancouver-based fashion blogger Claire Liu started her blog Von Vogue as a personal diary documenting her daily looks and travels in 2013. Fast forward to 2015, her website has slowly developed into a one-stop destination, where readers enjoy outfit, beauty and shopping inspiration – and occasional doses of food posts. Claire has since collaborated with prestigious global brands, such as Old Navy, Tommy Hilfiger, and Banana Republic, and is also a contributor to Harper's Bazaar Taiwan.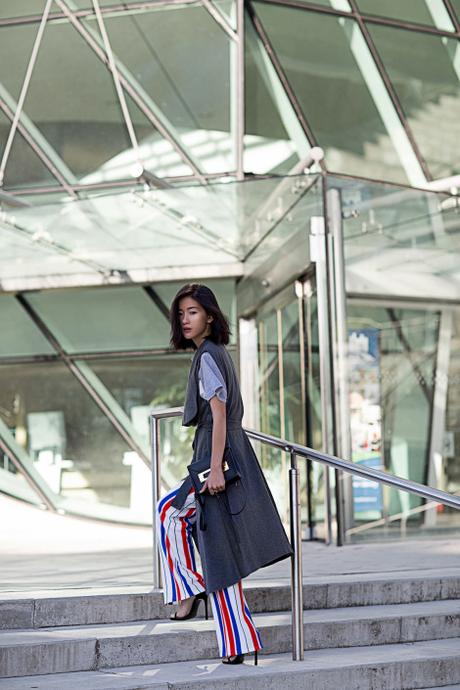 What inspired you to start your own blog?
I used to read many fashion blogs, and then just one day I realized I could do something like that myself. That's how Von Vogue was born.
How important is the name of the blog?
Think yourself as a brand – what kind of impression and message are you trying to send to your readers? The name of the blog pretty much tells what the blog is about; keep the blog name simple and clear, so people can remember it easily.
How difficult is it to find a blog niche?
It's never easy to find a niche that you'd love forever, but once you find something that works for you, stay with it and keep the content consistent.
What is the best way to promote and grow your blog?
Create a community around your blog and social media! This means you need to engage with people online. Going to local events helps meeting new people and promoting your blog as well.
What is your main audience and how did you reach out to them?
I share my personal styles on fashion communities, such as Lookbook and Chictopia. I'm thankful that they have featured me in their social media couple of times! Another way to reach out to more readers is Google Plus communities.
How important is it for your business to attend fashion week?
It's a place to meet potential clients, and perhaps attract possible future collaborations with designers or brands. It is also a great way to discover the latest trends, and make blogger friends over there.
What are the best tips for building long-term relationships and partnerships with brands?
Have the final blog post ready on time. PR agencies can tell if you are asking for free products or actually wanting to work with them, so don't try to outsmart them! And always show appreciation!
What is the biggest challenge about running a blog?
You need to take on multiple roles at the same time – art/creative director, photo editor, writer, site developer and marketing manager all at once – unless you have a large team working for you.
What advice would you give to anyone looking to start a blog today?
Gather inspiration from your favorite blogs and study them – what I mean by that is understand why and what you like about them.
What are your ultimate plans for your blog/blogging career?
Everything is in the process and there are several projects coming on the way, which I cannot really say too much about it right now, but stay tuned on Von Vogue!
www.vonvogue.com
Images © Claire Liu
A.