Picture this: your phone is ringing, but, for some reason, you can't answer it in time. Maybe the call is important and maybe you just want to know who's calling you. Thanks to modern technology, this problem can be easily solved. This week, MyTrendyPhone presents a Bluetooth Vibrating Bracelet with caller ID – a device that will keep you informed of your incoming calls.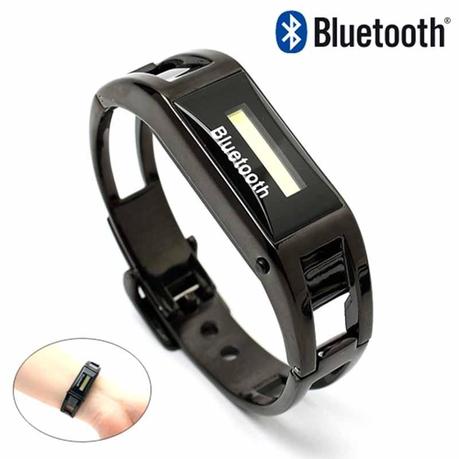 Always know who's calling you!
The Bluetooth Bracelet is a stylish device with a user-friendly UI that connects to your smartphone via Bluetooth (version 1.2). It is made of stainless steel and comes with an adjustable design, so it can fit almost every wrist. The bracelet is powered by a built-in rechargeable battery and you can charge it via your laptop or PC with a USB charging cable (included in the package). It takes about an hour for the bracelet to charge.
When your phone starts ringing, the bracelet will begin to vibrate and will show you the caller ID (name and phone number) on the small LCD screen. When not paired with your handset, you can use the bracelet as a regular watch.

If you like this bracelet, you can purchase it at our shop!