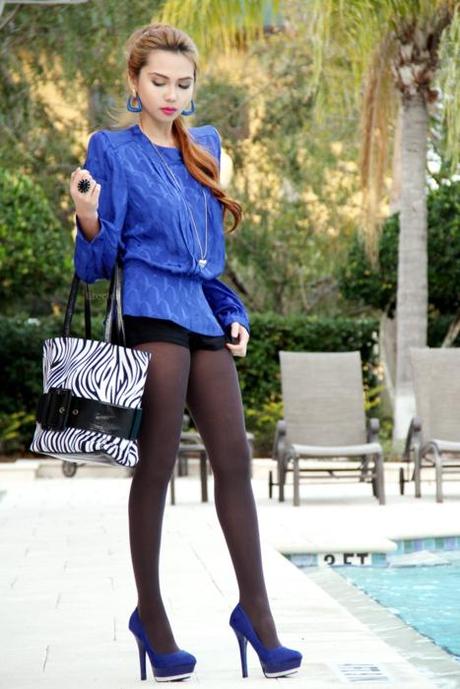 Hi Guys, This was the outfit I had on on last Saturday night for a dinner date with my boo at the Columbia Restaurant at Clearwater beach.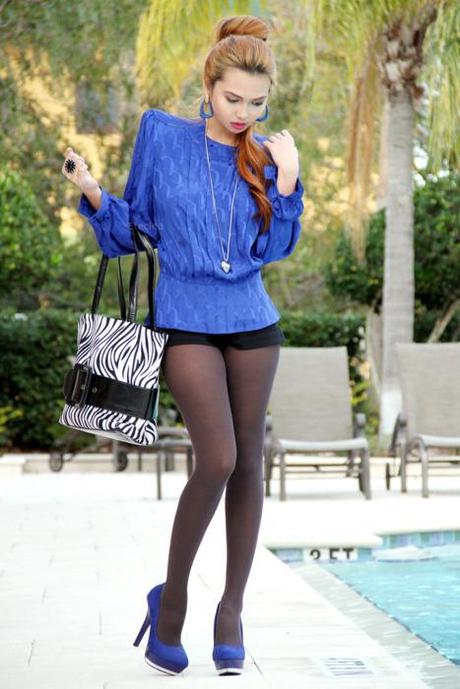 I decided to play with my hair that day, I opted for an up-do but I figured that a semi up-do will look better with the "80s"  look I was after. So I came up with a messy hairdo with curls hanging ;)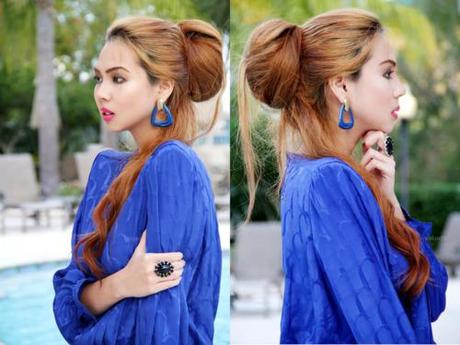 It has a renaissance effect yet messy wild 80's touch.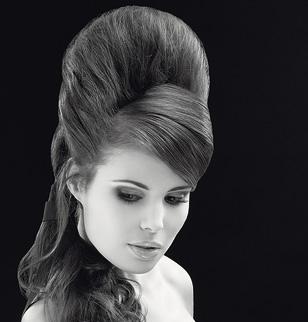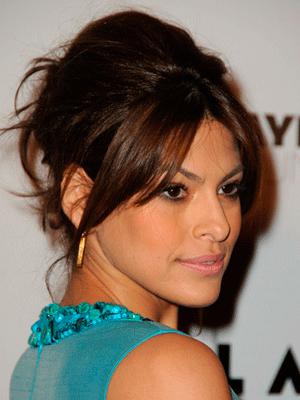 photos above: Inspiration (80s prom hair, and Eva Mendes)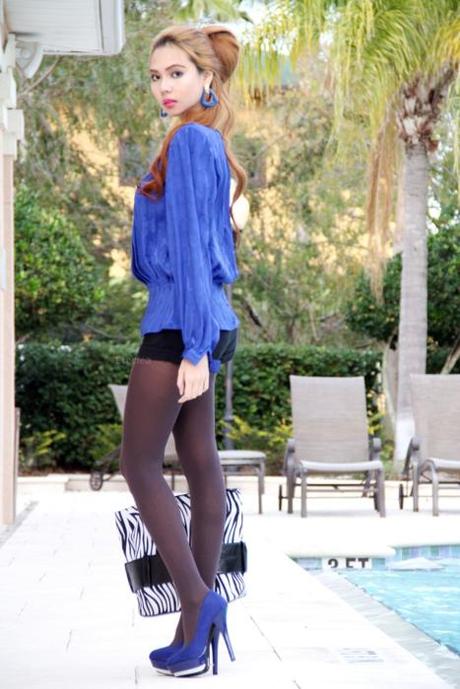 It took me about 15 minutes to get my hair done. I am also planning to put up some hair tutorial posts soon but in the mean time I am still learning more styles.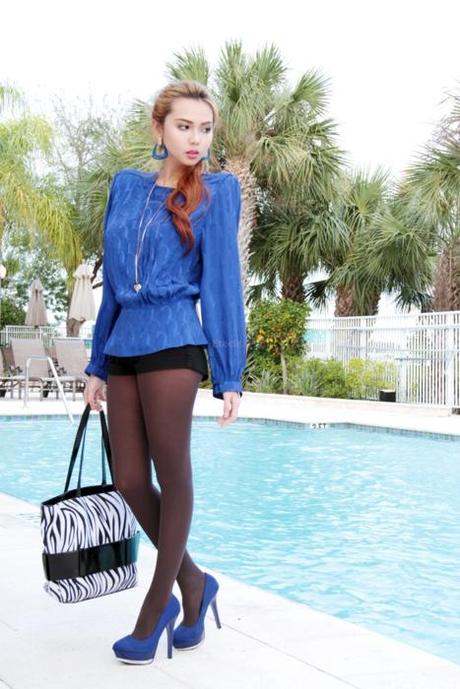 Now back to what I wore: Earrings- thrifted $0.10, Vintage 80s Blouse- Thrifted from Sunshine, Leggings- Express, Shoes- Michael Antonio, and purse - Naturalizer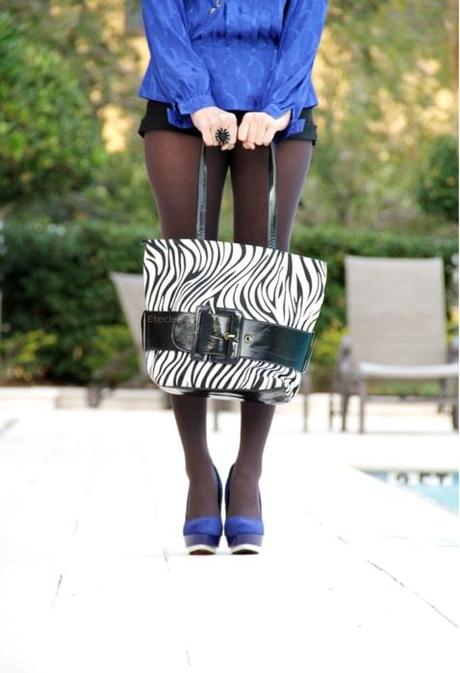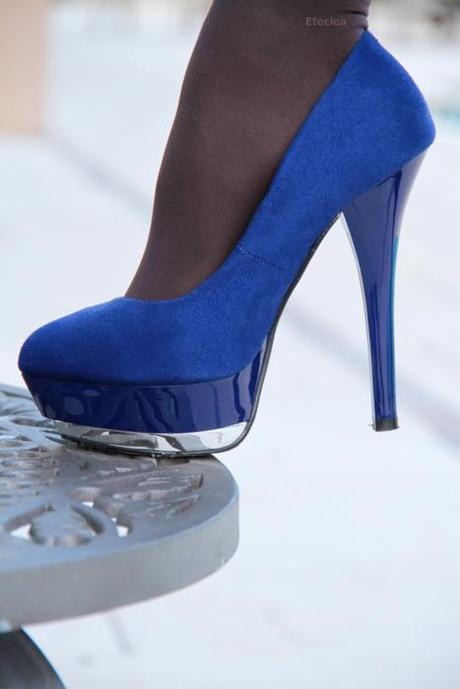 Shoe close-up.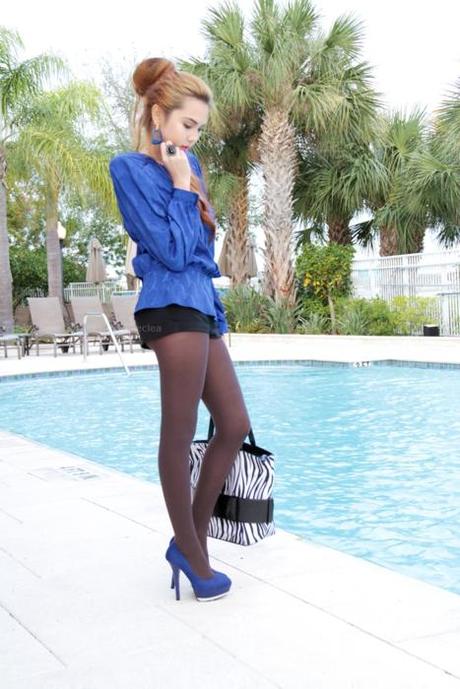 My BF was really happy with my outfit because I got to wear one of the shoes he really liked (pointy ones) he kept telling me how he was getting tired of the weird clown/chunky heels I have been wearing these days and that I should wear my stiletto pairs more often (lol). So for "our dinner date" I took his advice.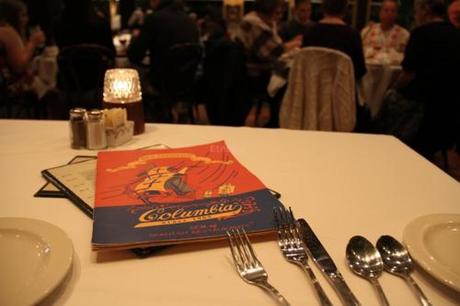 He took me to a restaurant by the beach called The Columbia. It is an old Spanish restaurant famous around Tampa Bay, they have many chains around Florida  but this location is my favorite because it is close to the water.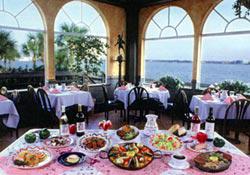 photo above: the view at day time.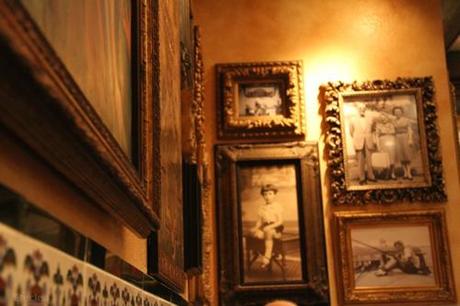 I love the vintage atmosphere.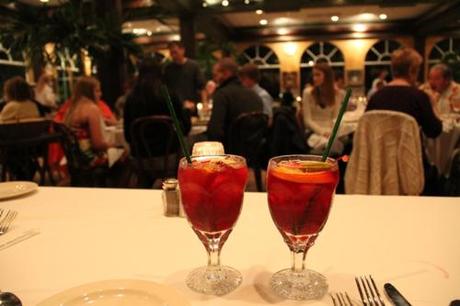 Our Sangria Drinks.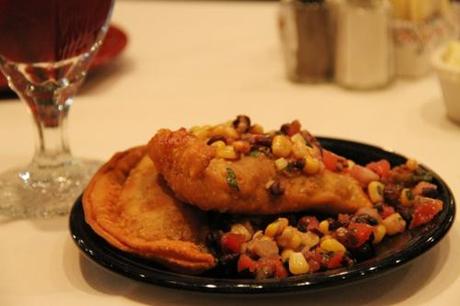 Empanadas.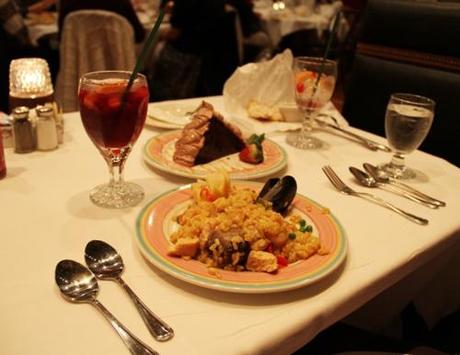 My Paella Valencian and Godiva Chocolate cake (I always eat sweets w/ my meals).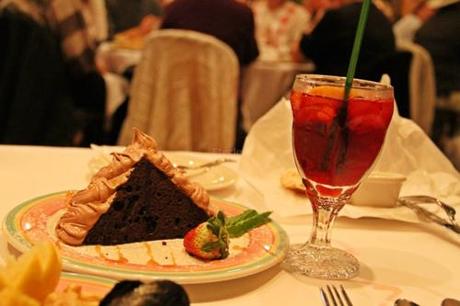 So that was my Saturday guys, 'til next post! ;)