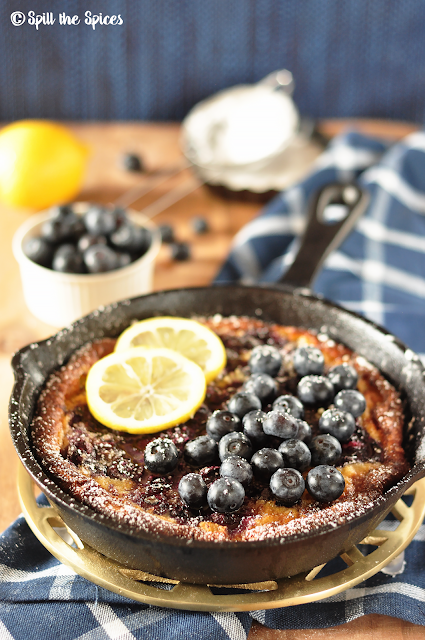 For this month's Bread Bakers hosted by Wendy of A Day in the Life on the Farm, the theme is pancakes. I chose to make Dutch baby pancake with blueberries and lemon. Dutch baby pancake, also called the German Pancake is made with eggs, flour, sugar and milk, and baked in a cast iron pan. I have used an 8 inch cast iron skillet but if you don't have one use a oven safe container. These Dutch pancakes is puffed up when you take it out of the oven but soon falls down. Dust with sugar and serve with cream or jam.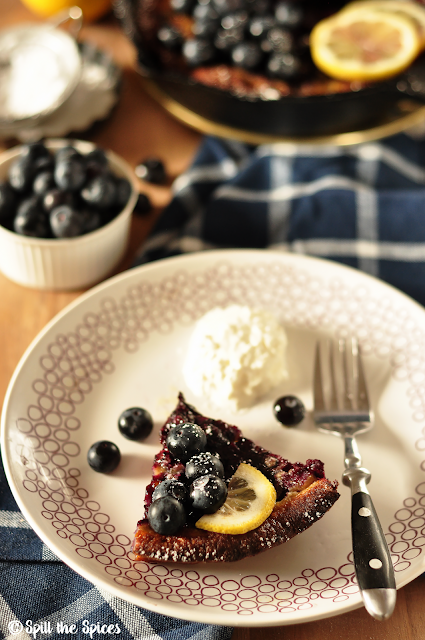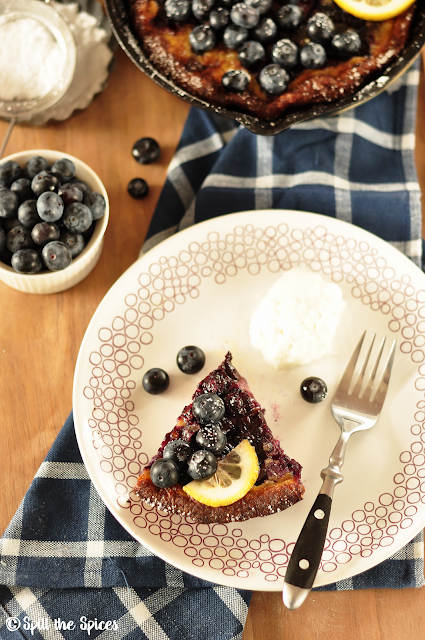 Ingredients
2 tablespoon unsalted butter
2 large eggs
1/2 cup milk
2 tablespoon granulated sugar
2 teaspoon vanilla essence
Zest and juice from 1/2 lemon
1/2 cup blueberry
1/2 cup all-purpose flour
1/2 teaspoon all spice
Powdered sugar, for serving
Blueberry, for serving
Method:
1. Preheat your oven to 220 C | 425 F.
2. In a large mixing bowl add eggs, milk, sugar, vanilla, lemon juice and whisk well.
3. Then add lemon zest, flour, all spice, salt and combine to form a smooth batter. Fold in the blueberries.
4. Add the butter to a cast iron pan and place in the oven for 3-5 minutes or until butter is melted.
5. Pour the pancake batter into the pan and bake for 20 minutes or until golden and puffed.
6. Sprinkle the powdered sugar and top with the blueberries. Serve immediately.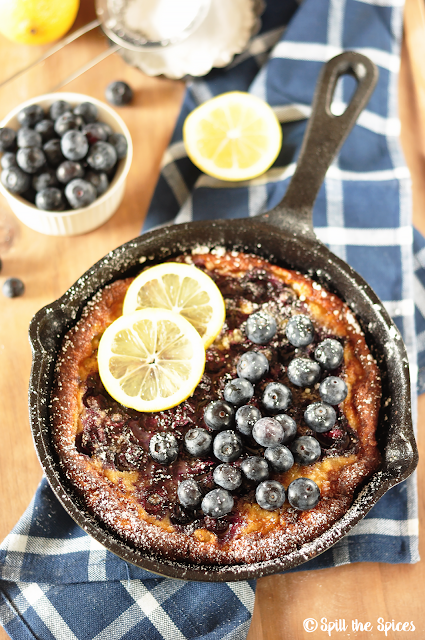 Notes and Tips:
If using frozen blueberries no need o thaw them. Add directly to the batter.
Instead of all spice, you can add cinnamon only.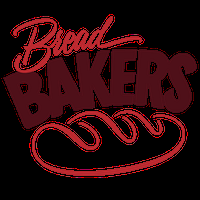 #BreadBakers is a group of bread loving bakers who get together once a month to bake bread with a common ingredient or theme. Follow our Pinterest board
right here
. Links are also updated each month on this home page. We take turns hosting each month and choosing the theme/ingredient. If you are a food blogger and would like to join us, just send Stacy an email with your blog URL to
[email protected]
.