Blue Sapphire, Thai restaurant in Denton has only been here for around 9 months, and has only just recently been knocked down from number one on trip advisor for restaurants in Greater Manchester.
This small Thai restaurant serves the best Thai food we've had in a long time, if not the best Thai food we've ever had, the service is fantastic, and the whole experience is extremely good value for money.
Since its opening last year we have eaten there a quite a bit. We've taken the little one, who was welcomed and fussed over, we've had more extravagant meals there, and we've also had a takeaway. Every single time Donna and her team have made us feel welcome and always the food is excellent.
We read somewhere, but can't find where, that the chef may have previously worked at Chaophraya, but don't take our word for it - we may have dreamt it! The food certainly matches what we've eaten there, if not betters it. The service for sure is much more notable. Since this is a small restaurant, you are made to feel comfortable and at ease when you walk in. There is no alcohol licence, but if you have brought a bottle (rather than opting to try one of the mocktails, or exotic teas on offer), then it is quickly refrigerated for you if needed, and you're offered an ice bucket.
The menu includes some recognisable Thai dishes: red curry, Phad Thai, various stir fries and fish cakes etc, but some less familiar dishes for example Pla Rad Prik (Crispy Tilapia with chilli and garlic sauce), which is now one of our favourites.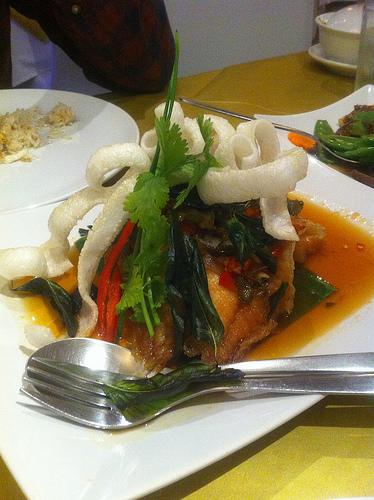 Crispy fried Tilapia
The staff are always keen to help you with your choice and can explain anything on the menu you don't understand, and they are also interested to hear if you would prefer less heat in your dish, or you would prefer more of something. We understand that there is only one chef in the kitchen, and that everything is cooked to order. This is evident in the fact that everything tastes fresh and vibrant. No two dishes taste the same as if they've been put together from one pot of base-sauce.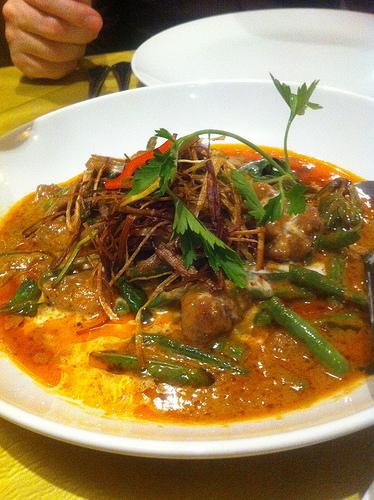 Beef Penang
We really don't have anything negative to say about Blue Sapphire. The only thing that is picked up on trip advisor is that there is no children's menu - which is true, but the chef is able to prepare anything you'd like for kids. Unless if you want to order chicken nuggets and chips maybe - or maybe not. I believe that they are in the process of putting together a children's menu. We've always been able to find something for the little one to eat. Whether it is just noodles, or a small chicken stir fry. Surely, in a Thai restaurant, you go there to eat Thai food, even if you are 3!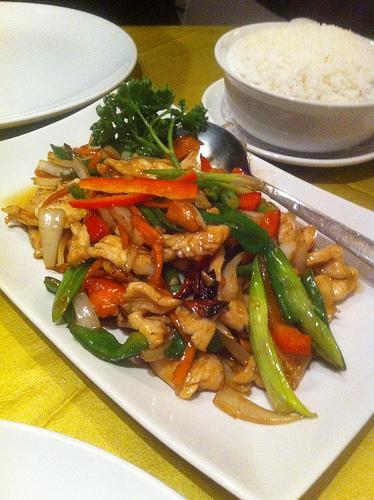 Chicken and cashew nuts
We've eaten there when it first opened and we were the only people in, we've also been there on Valentine's Day when every table was occupied and the place was buzzing. On every occasion, the food, the welcome, and the friendly service has been exceptional. We even booked the whole restaurant for Tim's 40th birthday as we wanted to show it off to our family and friends.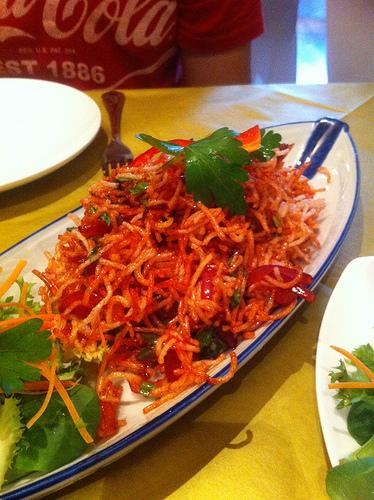 Mee Grob
Anyway, I've gone on and on abut how great this place is. Please try it for yourself. It may not look much from the roadside, but you will not be disappointed.
Just a few tempting photos...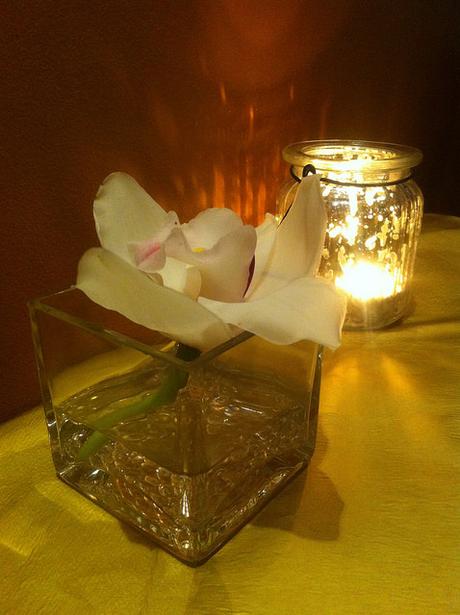 Table setting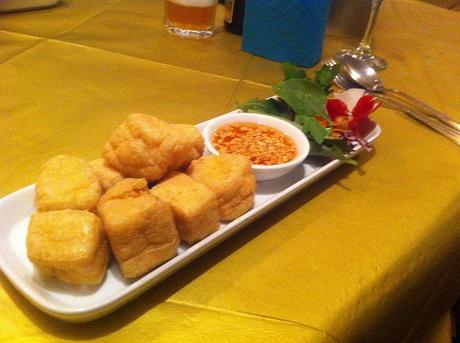 Deep fried tofu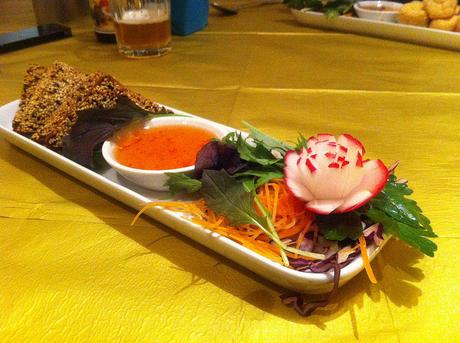 Pork toast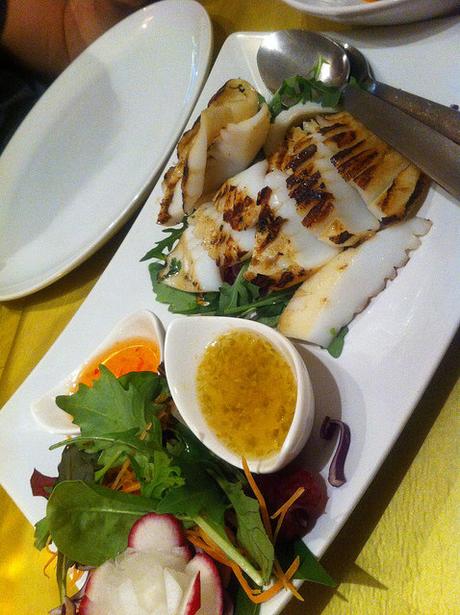 Grilled Squid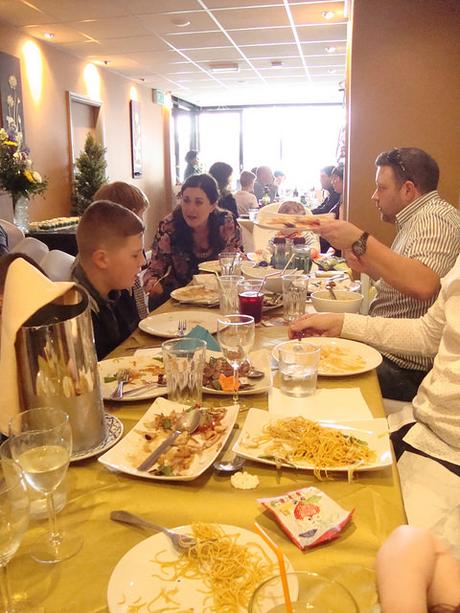 Party time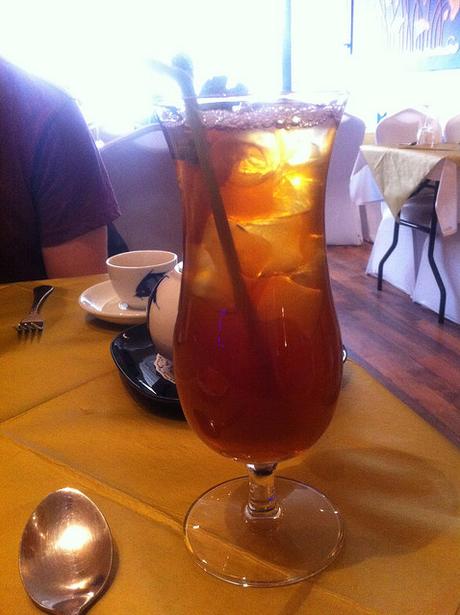 Ice Tea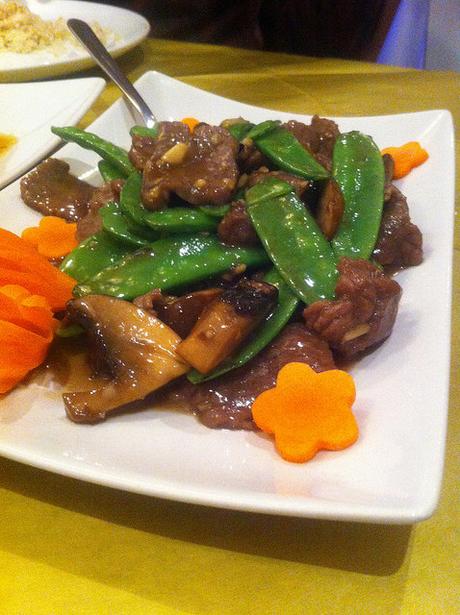 Beef with mushrooms