The Blue Run Bourbon site (Blue Run Spirits) is full of fluffy, empty, marketing words that take up a lot of room without saying anything of substance.  The site, PR and branding are oozing with "lifestyle brand" nonsense, which is exactly what you'd expect from a bourbon brand started by people from Nike and Facebook who are backed by "Nike marketing experts". So you'd be forgiven for thinking Blue Run Bourbon Whiskey is nothing but another Millenial Bourbon Bro brand focusing more esthetics than substance… but you'd be a little wrong, like 5% wrong. Though it wouldn't be your fault, they buried the lead.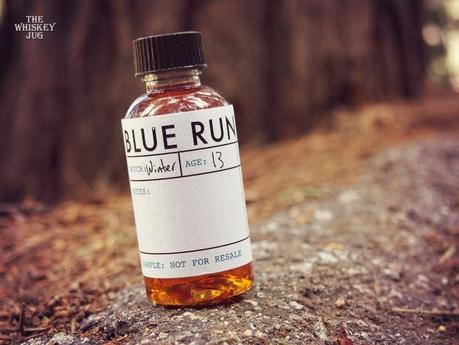 Scroll down their site, decorated in meaningless word vomit, and you'll discover the man who picked the bourbon via a somewhat somber description and a sudden shift in tone. The man who picked the whiskey is Jim Rutledge. Yes, THAT Jim Rutledge, the man who made Four Roses what it is today. The man who's probably forgotten more about fermentation and distillation than most of us will ever know.
Instead of leading with Jim being the "Liquid Advisor" behind Blue Run Bourbon, or that they now have a contract distillation agreement with Castle & Key, you get frightening drivel like "Steeped in heritage. Impeccably crafted. Aged to perfection. This is the future of bourbon." Which makes no damn sense… seriously, how is this the future of bourbon?
How exactly is this "a new era of bourbon" when It's sourced from a Kentucky distillery that's likely been making bourbon for over 100 years (142 if the Barton rumor is true)? What do they mean with this drivel? Do they mean the future is more NDPs grabbing barrels, adding slick marketing and packaging and then charging insane prices? Is that our new, unbearable, norm? Or do they mean the new era is their contract with Castle & Key? Because that's really C&K's era… not theirs. Same with the awards they've won. They didn't distill it, they just bottled it – the real credit should go to the makers, not the marketers.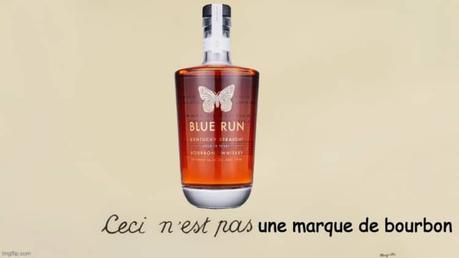 Theirs is an era of taking other distillery's affordable products (Barton 12 yo is $50), putting it in a sleek bottle and spinning an aspirational yarn. An era of cotton candy branding and leveraging Supreme's marketing playbook (artificial scarcity tactics, taking other's work to build your brand, and lifestyle messaging). The message here is more about how cool you'll be if you have this bottle on your shelf, or in your IG feed next to your oversized watch, than about the liquid in the bottle. It's the fulfillment of the whiskey market's slow descent into vapid lifestyle branding hell where the fleeting visual is more important than lasting substance. It's influencer culture in a bottle.
Against the backdrop of them burying any useful or interesting info at the bottom of their site AND the ever-increasing absurdity of the market in general, their words feel more like a threat than the beautiful promise they vainly try to position it as. But, I digress; there's so much useless fluff surrounding the Blue Run Bourbon and so little time.
We're not here to further dissect the presumptuous and turgid branding about being "a new legend in the making" that no doubt stemmed from countless hours of branding studies and focus groups filled with Instagram Influencers. We're here to talk about the liquid Jim Rutledge picked, so let's ditch the insipid site copy and get to drinkin' so we can dig below the marketing veneer and see what this whiskey is truly all about.
Blue Run Bourbon Whiskey – Details and Tasting Notes
Whiskey Details
Region: Kentucky, USA
Distiller: Undisclosed (rumored to be Barton)
Bottler: Blue Run Spirits
Mash Bill: At least 51% Corn + Rye + Malted Barley
Cask: New Charred Oak
Age: 13 Years
ABV: 56.5%
Cask Strength | Non-Chill Filtered | Natural Color
Batch: Winter
Price: $170*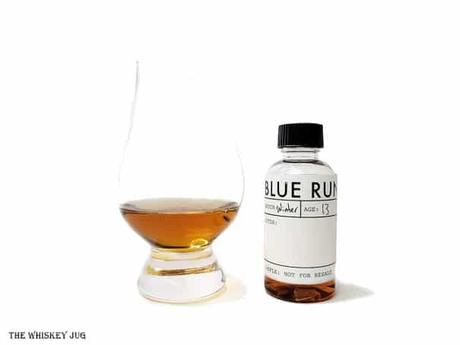 "Blue Run Spirits is a new kind of spirits company, creating a unique luxury proposition by tapping into the deep heritage and craft that makes a truly great whiskey, then elevating it through a modern design and marketing lens to reach a younger, broader and more diverse whiskey drinker.  The company's founders include a Nike designer, the first director-level employee at Facebook, a hospitality executive, a political advisor, and a philanthropist – all huge whiskey fans and individuals who acutely understand how to build demand and buzz for a contemporary consumer product. They are backed by a team of advisors including Nike marketing experts; the Campari communications veteran behind the US launch of Espolòn Tequila and the Aperol Spritz; a former spirits distributor; and others with deep industry experience." – Blue Run
Tasting Notes
EYE
Deep caramel
NOSE
Oaky, deep dark fruit, roasted nuts, spice mustiness, vanilla cupcakes, toffee, spice touch char and citrus. Oaky and heady aroma deepened with spice and dark sweets. Blue Run Bourbon smells wonderful… this is bourbon.
PALATE
Caramel, oak, dark fruit, leather, hazelnut, spice, vanilla cupcakes, toffee, spice, char citrus, earthy and herbal with a bit of menthol on end. So much complex earthiness here, the Blue Run Bourbon palate is just plain good. Warm and inviting, it carries a bit more darkly sweet notes than the aroma.
FINISH
Long -> Oak, herbal, citrus, fruit, char, spice in a long warm fade that turns to cocoa and mint.
BALANCE, BODY and FEEL
Great balance, full body and an oily feel that turns a bit dry.
---
Blue Run Bourbon – Overall Thoughts and Score
Separating the marketing copy from the whiskey itself… I really like this. This is delicious and I would happily drink it anytime. It's a beautiful example of a warm, full, oaky whiskey. This is a perfect example of why people love bourbon and why connoisseurs love cask strength bourbon. No not the alcohol, but the ability to play with, and dial in, your whiskey using water. Which, in this case, brings out some added hints of spice and some bolder herbal and darkly sweet notes.
There is no question this Blue Run Bourbon is good. It's extremely aromatic and flavorful, but there's no lack of good-to-great bourbon in the market these days in the $80-$100 range and you'll actually know where the whiskey came from. But then, I'm not their target market. Like with the Off Hours Bourbon, the branding and messaging clearly show who they're going after. Though instead of the Hollywood brunch crowd it's the whiskey drinker with more dollars than sense and a healthy FOMO drive. And that ain't me, or anyone I know.
Why else would they bury Jim at the bottom of their site, leave out or minimize what's actually interesting about their story, and give us 343 uselessly chewy words instead? Like so many brands emerging these days, the Blue Run Bourbon Whiskey isn't targeted at Me, or likely even You. You and I wouldn't spend $170+ on this, we know smarter ways to spend our whiskey budget. But you and I knowing that didn't prevent them from selling out their first run because, again, we're not their target. Which is great for them, and Jim (mostly Jim).
Despite my curmudgeon tone, directed wholly at their atrocious and ridiculous marketing, I wish the Blue Run Bourbon folks nothing but luck as long as they continue to be transparent that it's sourced and don't suddenly stray into bullshit origin stories. But wishing them luck doesn't make me feel any better about the industry as a whole. With so many brands, new and old, working harder at lifestyle branding than quality whiskey making, I can't help but feel threatened by their ominous words: "this is the future of bourbon".
SCORE: 4.5/5
*Disclosure: The sample for this Bourbon review was graciously sent to me by the company without obligation. The views, opinions, and tasting notes are 100% my own.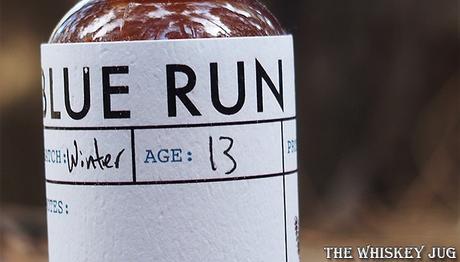 Blue Run Bourbon Whiskey Review
Summary
Picked by bourbon legend Jim Rutledge, this is undeniably a good whiskey; a bourbon worthy of the praise it's received from all corners of the web. Though that's not what you're actually paying for, you're paying for Nike-sourced advertising and marketing layered on top of good bourbon.
Overall
4.5
Nose

(4.5)

Palate

(4.5)

Finish

(4.5)

BBF

(4.5)
Sending
User Review
0

(

0

votes)
Comments Rating
0

(

0

reviews)

''''''''