If you follow us on Twitter, you know that yesterday we tweeted breaking news of Blue Nile CEO Diane Irvine's resignation – effective Friday.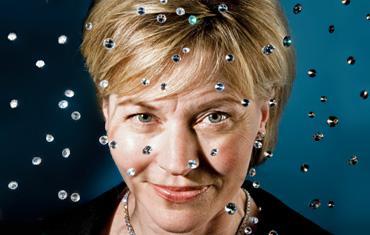 via Business Week
Irvine, who had been with the company since 2006, did not give a reason for her departure, nor did Blue Nile. In her stead, senior vice president and general manager of international, Vijay Talwar will serve as interim CEO.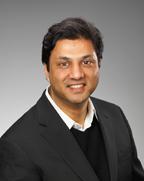 Vijay Talwar
However, when Irvine's resignation was announced, chairman Mark Vadon announced that he would be taking "a more active role" in the company – beginning with leading the search for Blue Nile's new CEO.
Perhaps Vadon's increased involvement is due to a big shift if the online retailer's focus; Blue Nile, for a few years the go-to site for consumers comfortable with purchasing diamond engagement rings online, is looking to expand its non-bridal business.
The reasoning is simple: according to CFO David Binder, "When we look at the industry we see marriages declining and the spend on the engagement product declining fairly significantly over the past few years."
Vadon stated that "the market is under pressure" due to the large amount of young people out of work, delaying big life milestones (like marriage) due to the economy; and even those who are proposing are not spending as much on engagement rings.
But rather than dwell on the negatives, Blue Nile plans to forge ahead with other opportunities. "We are intent on building out our non-bridal business," Talwar said.
To read the entire story, visit National Jeweler's website by clicking here.
Liz for Raymond Lee Jewelers, South Florida's choice for vintage engagement rings, antique wedding bands and wedding trends.
*******Don't forget to enter to win a pair of diamond earrings for your wedding day by clicking on the orange bar below – good luck!********