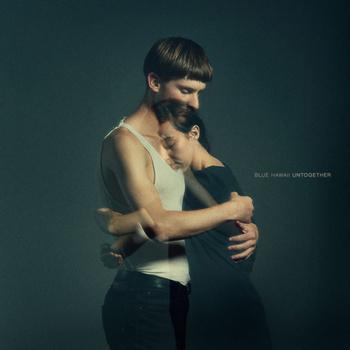 Tropicalia and bedroom pop find a perfect middle ground on"Try to Be," a charming surprise from relatively unknown Canadian act Blue Hawaii. Raph Standell-Preston and Alexander Cowan have crafted a song that combines chamber music tonality with the fertile, flushed out instrumentation of tropicalia and neat pouts of trip-hop percussion.
This is an austere track: vocals and acoustic guitar are accompanied by little more than clicking percussion, occasional synth swells and, eventually, a vocal loop that pounds and pouts but never overwhelms. Standell-Preston's voice is soft and calm, but not without weight and position, and thanks to her restraint this song builds to a satisfying peak but never insists upon itself in an unpleasant way. It is measured and neat: an absolutely captivating piece of folk-electronica, and an absolute gem of a track.
Blue Hawaii's first full length album, Untogether, is out March 3rd on Arbutus.