The whole "cheeseboard" thing has never appealed to me. It's downright sacrilege to put it anywhere near a dessert menu, if you ask me. Perhaps if they'd put it on the "Starters" menu, we'd be having a different conversation right now. Don't ever make me choose between you and chocolate fudge cake. You'll lose.

So, when I was given a block of blue cheese from a post-festive glut, I have to say I was a tad feart. Blue cheese? That… veiny stuff? In an admission that will appal many a foodie, my cheesy repertoire extends to goats cheese, mozzarella balls and a nice, mature cheddar. You could smother any of those over any dish and it would be wonderful.
Could the same be said for this St. Agur blue cheese? I decided to incorporate it into a lasagne and find out.
I padded the mince out with some red peppers and chopped tomatoes; I thought it would be a nice contrast to the tangy blue cheese. Since I don't drink, I just bought a teeny bottle of wine for around £1.50. Some people are particular about the type of wine they cook with. I'm not. When you add red wine to a dish like lasagne, you'll undoubtedly improve the flavour of the dish, but you're not going to detect the "accent of black cherry" or "pungent aroma of vanilla".
Here's what I did: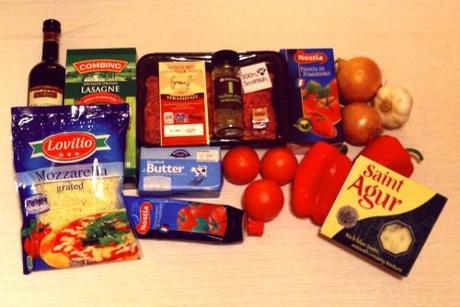 Ingredients (Serves 6-8, dependant on greed)
500g beef mince (I used lean steak)
2 x onions, diced
5 x cloves garlic, minced
1 x Oxo cube
500ml passata
3 x tomatoes, diced
2 x red peppers, diced
1 large glass (175ml) red wine
2 x tbsp Italian style seasoning
2 x tbsp tomato puree
12 lasagne sheets
100g grated mozzarella cheese
Grated Parmesan (Optional. I used dehydrated Fallini Formaggi)
70g butter
70g flour
450ml milk
90g blue cheese (I used St. Agur)
Salt & Black pepper (to taste)
First, I browned the mince then drained the fat (even lean steak has excess fat). I added the onions & garlic, then crumbled over an Oxo cube.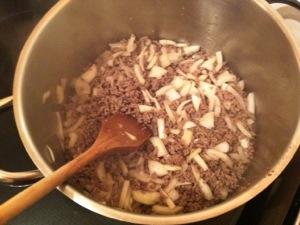 Once the onions were translucent (around 5-10 mins), I stirred in the passatta, red wine, Italian style seasoning, salt & pepper and tomato puree.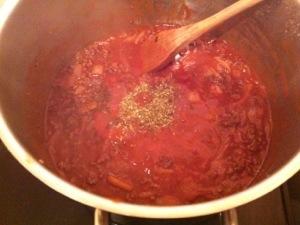 Next went in the chopped tomatoes and red peppers. I let it all simmer for around 30 mins, stirring frequently.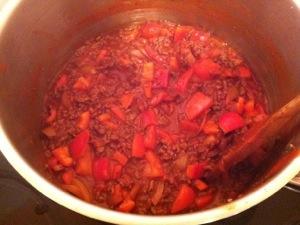 Then it was time to make the white sauce. I melted the butter and added the flour, stirring quickly to make a roux. In went the milk, then I whisked furiously till smooth. After a few minutes, you'll feel the mixture start to thicken and expand into a perfect sauce consistency. I crumbled in 90g of the blue cheese and added a generous dash of pepper, then poured into a measuring jug for easy assembly of the lasagne.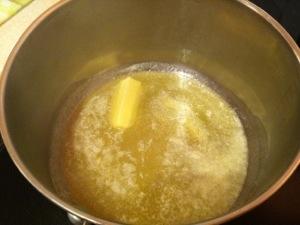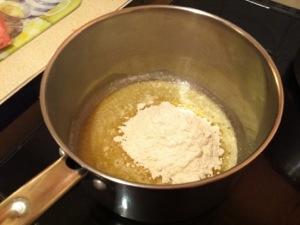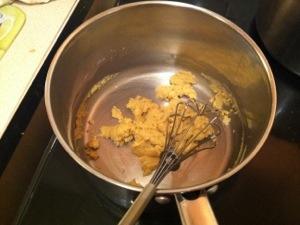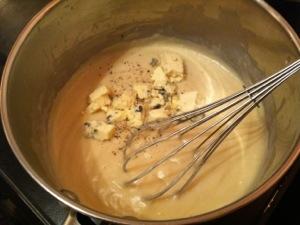 My lasagne comprised of two layers, in this order: Mince, lasagne sheets, white sauce, grated Mozzarella, Parmesan and black pepper. Repeat.
I baked in the oven at 180 degrees for 45 mins, covering with foil for the first 30 mins.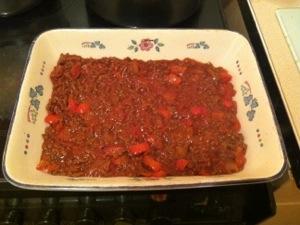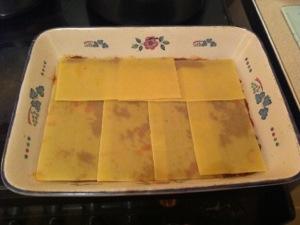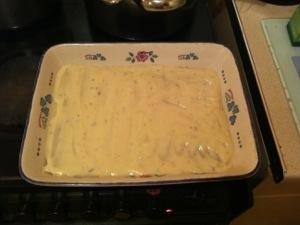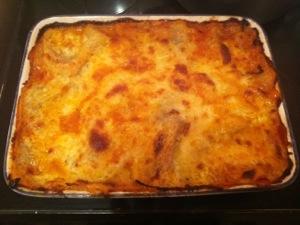 I served up with a nice side salad and plenty of garlic bread. Divine. Just divine.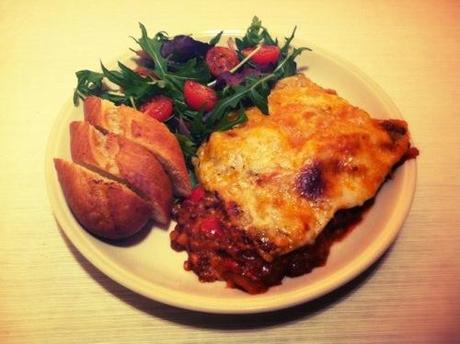 I'd thoroughly recommend this. The cheese wasn't too overpowering at all. This is lasagne on steroids. It tastes even better the next day and freezes extremely well (should it make it to the freezer… good luck with that one!)
Give it a try!
Enjoy

x