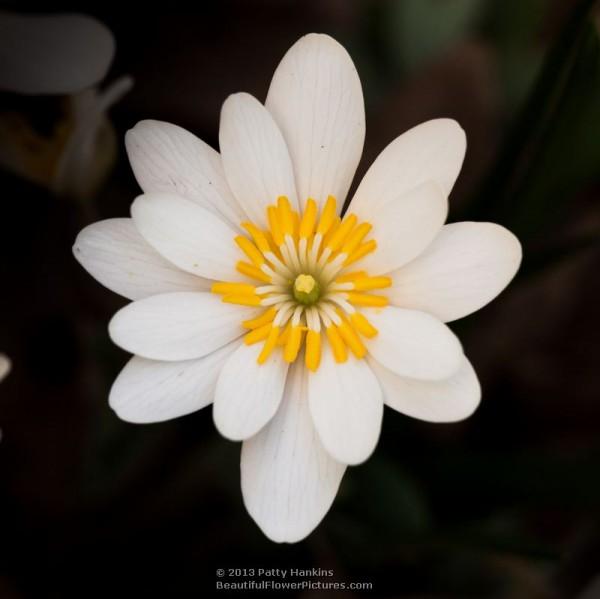 © 2013 Patty Hankins
One of the first wildflowers to bloom in the spring in the Washington DC area is bloodroot. And once I see the bloodroot blooming – I know that cherry blossoms, bluebells and trout lilies aren't far behind.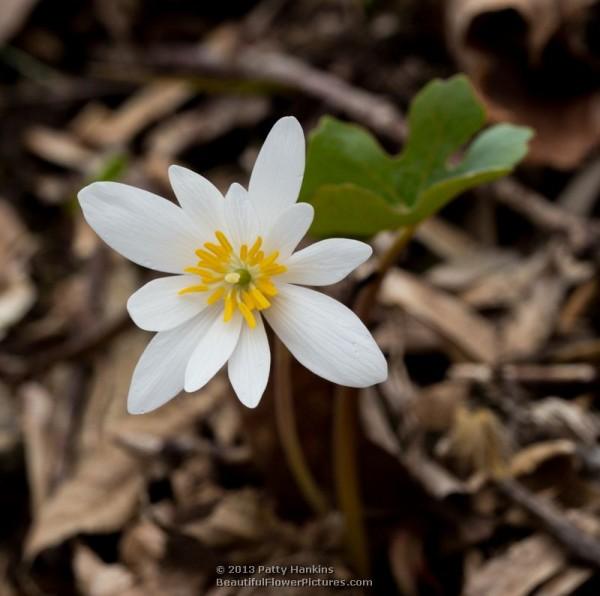 © 2013 Patty Hankins
Bloodroot (Sanguinaria canadensis) is a member of the poppy family native to the eastern half of the United States and Canada. Bloodroot grows as a single flower on a stem with one leaf. The flower can bloom before the leaf fully forms. In the DC area, bloodroot grows to about 5″ tall. It can grow much taller in more southern parts of the country. The bloodroot flowers have multiple white petals and a beautiful yellow center.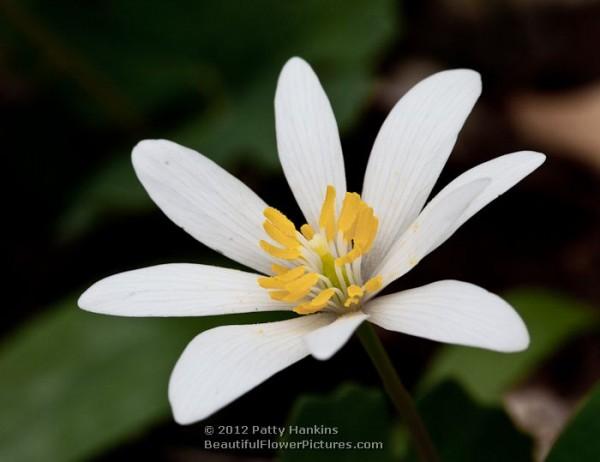 © 2012 Patty Hankins
Bloodroot was used extensively by Native Americans. The red juice from the stem was used as a dye for clothing and baskets. Medicinally it was used for a variety of illnesses including heart disease, colds and fevers. The rhizomes of the bloodroot are poisonous. If eaten, they can cause nausea, vomiting and death.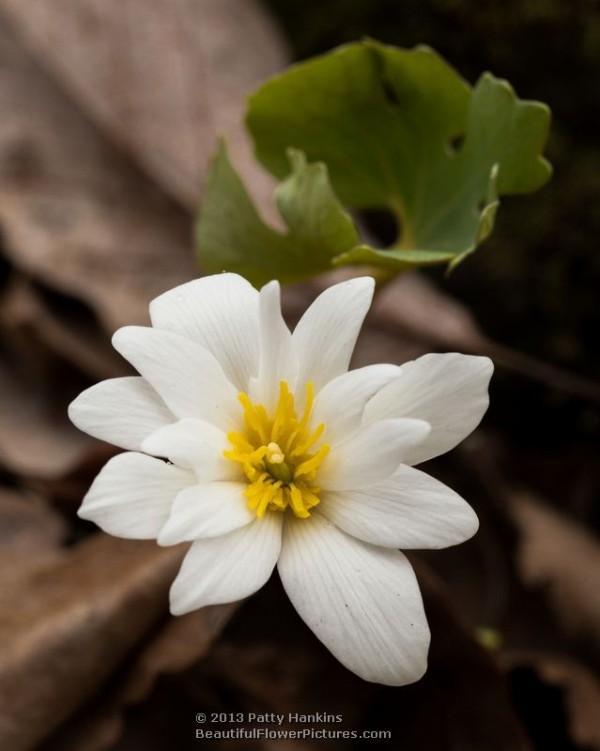 © 2013 Patty Hankins
More information about bloodroot can be found on the following websites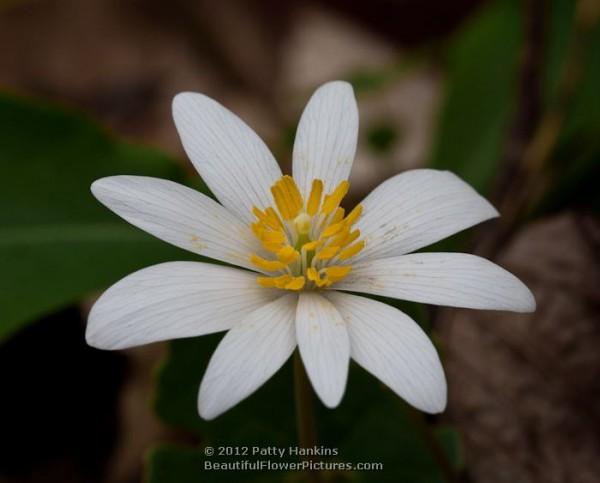 © 2012 Patty Hankins
Lady Bird Johnson Wildflower Center
Native American Ethnobotany