Hey guys, 
Today's blog post is a little photo series of our cute christmas bedroom, presents and stuff like that.
Hope it gets you feeling festive!
This is the view from our room this morning, it was beautiful considering we have had storms and rain and hail the last few days. (I took these photo's yesterday)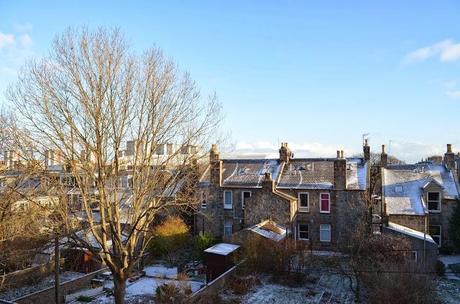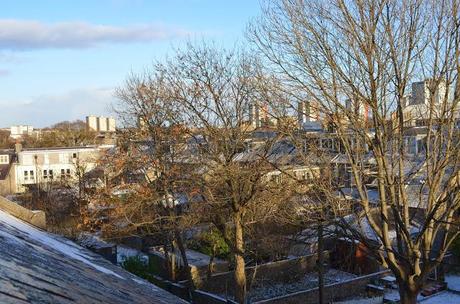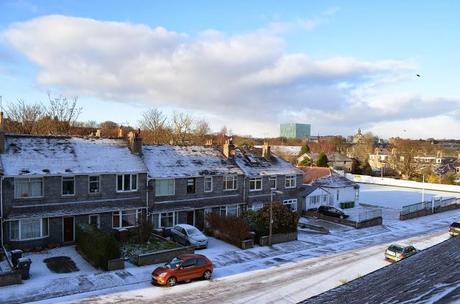 This jar had rhubarb and custard sweets in it about 2 years ago, since then I have used it for so many different things! The ribbon is off of a box of candles I recently bought, and I filled it with strawberry candy canes that I got from ASDA. The enormous candy cane is from John Lewis and was only £1.50!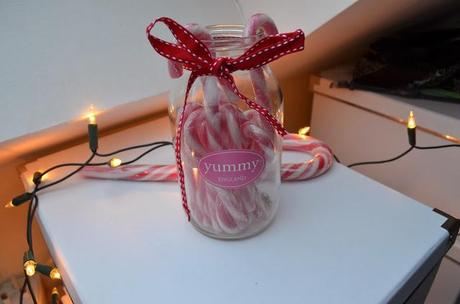 This is our christmas bed, the bedding is from Ikea, my teddies are from BHS & Harrods. The bed is full of my christmas necessities, like my hot water bottle, my starbucks tea cup and milky bar buttons. The Grinch and Jingle All The Way two amazing christmas films, both really cheap at the moment, they are like £3 each in HMV!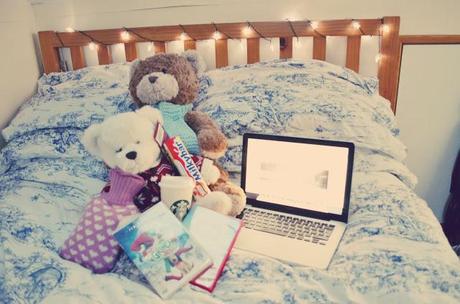 This is our bookshelf, its a billy bookcase from Ikea. I have my book collections, candles, the hunger games, city of bones books, billy and me, and anything you can think of on this bookshelf. I love it.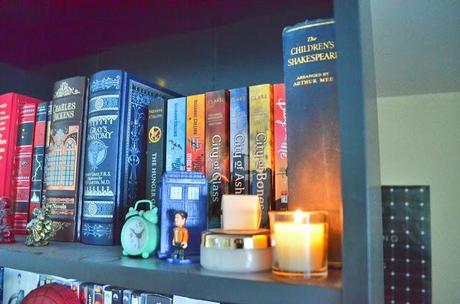 My lantern is from my sister as a present, a winter candle from Primark which was only £1, and the christmas tree candles are from ASDA, along with the christmas tree tea light holder.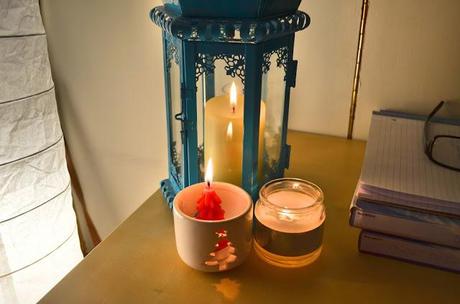 Our mini christmas tree is Steve's from home, his parents brought it up for him when they came to visit! He has it in his bedroom at home every single year! The presents are everyones, some of mine from Steve are there! I have some of his presents in the big bag at the back too! My mom and sister's presents, and Steve's families presents too.. exciting.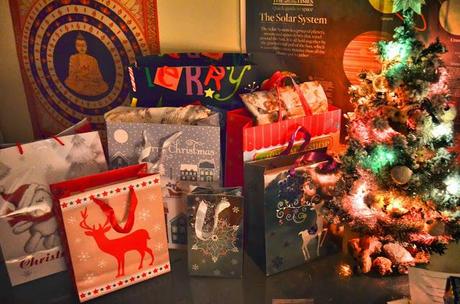 Here's another little picture of the christmas tree, with our The Times posters of the Solar System and the World Map at the back.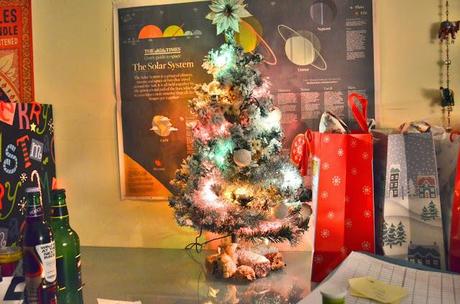 I wanted to show off our really cute snow globe decoration we got from ASDA (we shop at ASDA a lot). Here are a few photos of it.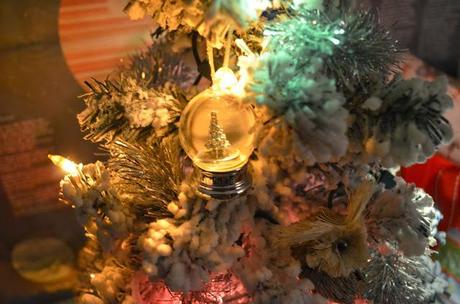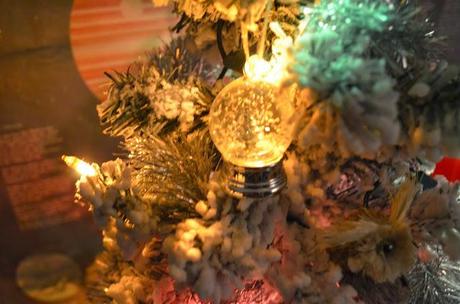 And finally a little snap of our wall. We have our little straw heart from Primark, Steve's amazing spiderman poster, our little letter's of S & Y, also the innocent smoothie hats on them! I got a little elephant hanging decoration from Steve's parents for my birthday, which I love. Also, got a little blackboard butterfly decoration that says 'Belle Jardinere' on it.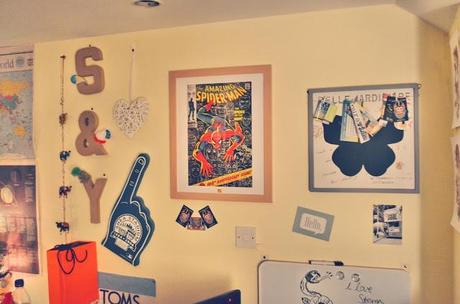 So yeah, hope you enjoyed this post. 
It is a little lazy, but give me a break I'm on an 8-6 at work today!
muchos love
ysabelle 
xxxxx