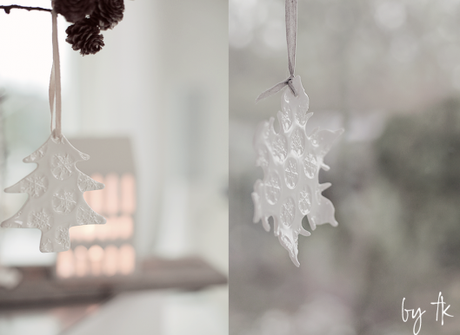 I've seen a number of pics circulating in the blogosphere of tree decorations made of white clay. For example Sania Pell and Decorator's Notebook. I love it and even bought some clay, but my wooden stamps that I ordered from Amazon won't arrive until 14th of January (I was politely told in an email 7 days after ordering…).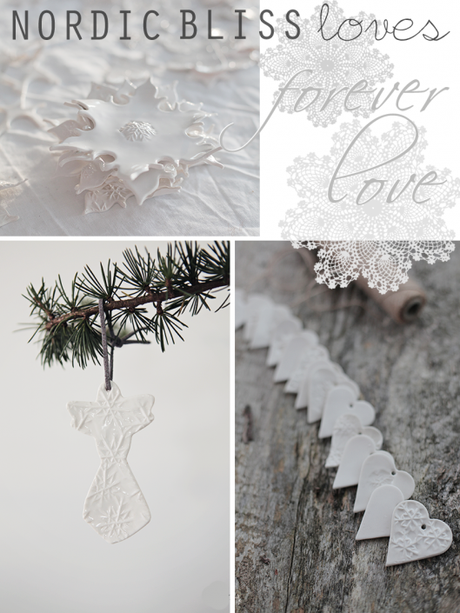 As I was searching for more inspiration I found a blogger who has made incredible decorations – Tonje Kyte. Her home as well as her creations are delicate, beautiful, detailed yet simple. All my favorite key words in one place. Head over to Tonje's blog Forever Love to see more prettiness.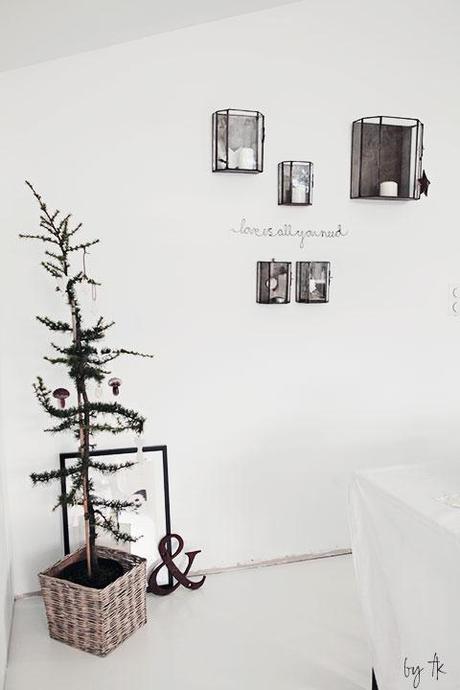 All photos by Tonje Kyte from Forever Love
REMEMBER THAT THE GIVEAWAY ENDS TONIGHT!
But you can still enter the draw.