The first post in any blog gives the reader an idea of what they should expect from the blogger, from the quality (or lack of) of their grammar/spelling, to the actual content of the blog itself.
On that subject, I should note that this particular blog is about nail polish, not cooking nails, as the title might imply. That would be bizarre. I'll explain the reasoning behind the title at some later point.
What YOU should expect from me: mistakes! Might as well spare you guys from finding that out on your own. You're welcome.
Also, pics of hauls, nail polish swatches, NOTDs, and other nail polish stuff.
In conclusion, eat more kale.
Here are pictures of my recent purchases.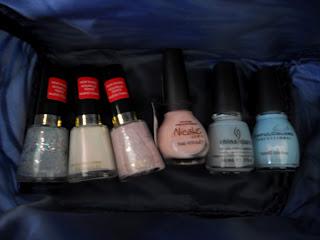 Revlon Whimsical, Revlon Runway Pearl, Revlon Popular (aka Starry Pink), Nicole by OPI Kim-pletely in Love, China Glaze Sea Spray, Sinful Colors Cinderella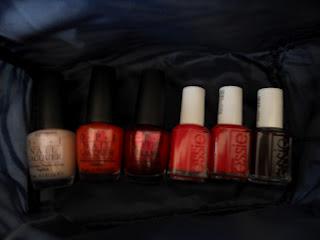 OPI Alter Ego, OPI Give Me a Coral Sometime, OPI The Show Must Go On, Essie E-nuf is E-nuf, Essie Russian Roulette, Essie Wicked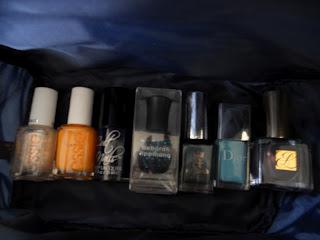 Essie Shine of the Times, Essie Action, Cult Nails Time Traveler, Deborah Lippmann Across the Universe, A England Saint George, Dior Saint-Tropez, Estee Lauder Molten Lava
I'll post swatches of these in the future.
SPOILER ALERT: One of these nail polishes is very similar (not a dupe) to a discontinued shade that was inspired by a hurricane. Can you guess which nail polishes I'm talking about?