As you lovelies will probably know, today is Children in Need and this evening we will all be sat in front of the TV for hours on end watching the programme and raising money.
Well a few of us lovely bloggers have got together and decided to have a pj day! We all love a good excuse to not have to wear clothes. We're all donating pennies to Children in Need and sharing with you our pj's of choice.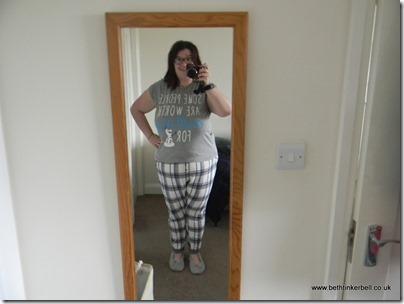 These are my real life pj's which I am wearing all day, unless I need to go out and stock up on supplies. The pj's are from Primark, my top is an actual top but the bottoms are pj's. My Olaf top says 'Some people are worth melting for' all together now "awwww".
I don't think anyone else would actively put such awful pictures of themselves online, however I have no photographer on hand and it's too much hassle setting my tripod up and trying to jump in front of the camera before the self timer goes off.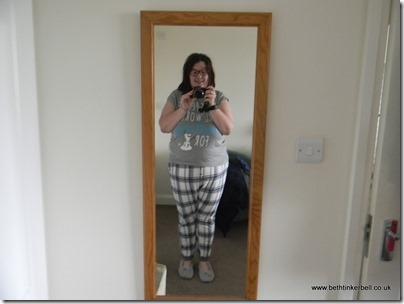 If you can spare some pennies to donate to Children in Need then you can do so by texting BLOG74 then your chosen amount (£1, £2, £5, £10) to 70070 or visit https://www.justgiving.com/bloggerspjsday 
All the other bloggers involved are:
Rachel http://happylittlesyllables.co.uk / @rachelcdailey
Emily http://ems-trends.co.uk/ / @epblogging
Becca http://www.polkadotnotebook.co.uk / @becca_j_goddard
Amy http://www.cocktailsinteacups.com / @teacupcocktails
Kat http://www.henryskat.blogspot.co.uk/ / @henryskat2014
Jessica http://www.lookwhatigot.co.uk/ / @jd_lwig
Yasmina http://thejulyjournal.blogspot.co.uk/ / @itsyasminaa_
Doris dorislife.wordpress.com / @mzjaggah
Charlotte http://justmsmaxwell.com/ / @justmsmaxwell
Leona http://ohleona.blogspot.co.uk/ / @leonuhh
Are you doing anything today for Children in Need?
Beth x