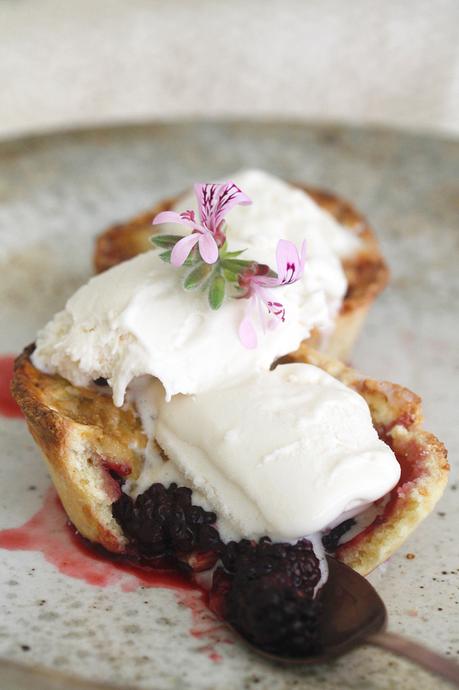 I would like to say that these are quick and easy to make, and yes they are, if you buy frozen shortcrust pastry, which unfortunately is not available to us in South Africa. Why is it that we can only get puff pastry in this country? So if you hail from countries that abound in grocery stores filled with goodies that help make life easier for you, then this recipe is the one for you. Its just a matter of rolling out the pastry, filling it, baking it, and hey presto you have a delicious dessert in no time. Sorry for my South African friends though, you will have to spend another 15 minutes making the pastry, which I know requires a little effort for some of you.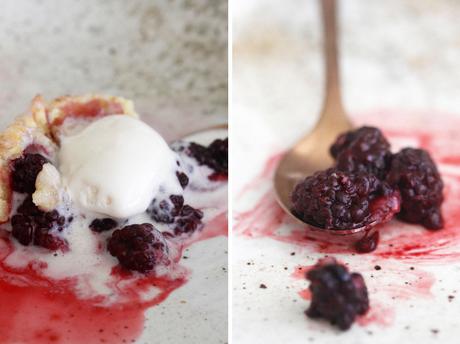 The big bonus with these little Blackberry Pies though, is that you can make them ahead of time and freeze, so that you always have a quick dessert ready to pop in the oven and bake. I just love how the juice from the berries oozes out of the cases when your spoon breaks the pies open.
This recipe makes 12 muffin size pies, and if you have a food processor, making pastry is pretty simple. Although it is very easy to overwork pastry in a processor, a few quick pulses in short bursts will do the trick. You don't want to blitz everything into a sticky ball, just a few lifts and mixes is all that is needed. See the recipe below for details.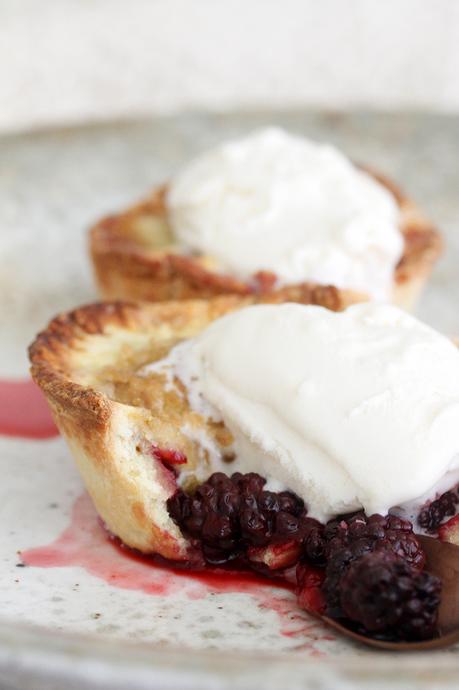 A FEW TIPS FOR PERFECT BLACKBERRY PIES
keep the berries frozen until ready to put into the pastry cases so that the juice do not melt.
once filled make sure the pies are put back in the fridge until the pastry is firm and chilled.
if you want to keep the pies for a later stage they should be frozen blind, which means on the tray to make sure they keep their shape, and then transferred to a sealed container until needed.
defrost slightly until they are still very cold and then bake
always bake the pies in a muffin tray or silicone cases, as they will fall apart if they are just baked on a baking tray.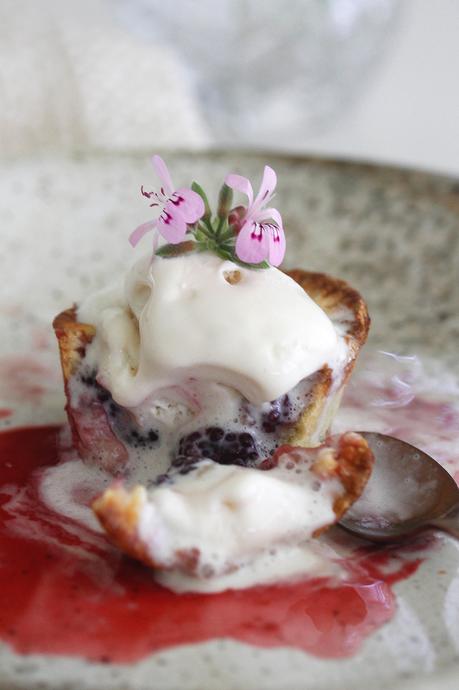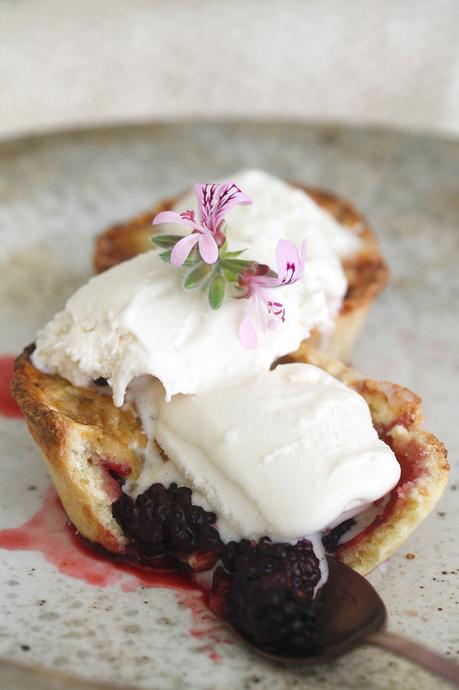 These can be made with any frozen berries, and using pre-bought shortcrust pastry or using my pastry recipe below
Keyword: blackberries, tarts, pies, sweet pastry, dessert
Shortcrust pastry (recipe below)
Sugar granules of your choice (I used maple sugar, but you can use any to sprinkle over the top)
Preheat oven to 200ºC/400ºF .

Spray small deep 12 capacity muffin tray with baking spray or grease with butter.

Mix the cornflour and sugar with the frozen berries and place back in the freezer until ready to fill the pastry cases.

Cut out 12 x rounds of sweet pastry (recipe below) or pre-bought, and line the muffin trays.

Fill with the blackberry mixture .

Cut 12 more rounds for lids to top the tarts - brush the edge of the base cups with egg and then top with the pastry lids. Press around the edge with a fork to seal the tarts and cut a slit in the centre .

Brush with egg, and top with a sprinkling of sugar .

These can be baked immediately or frozen until needed.

Bake for 25 minutes or until golden brown and the pastry is cooked through.

Serve hot with ice cream.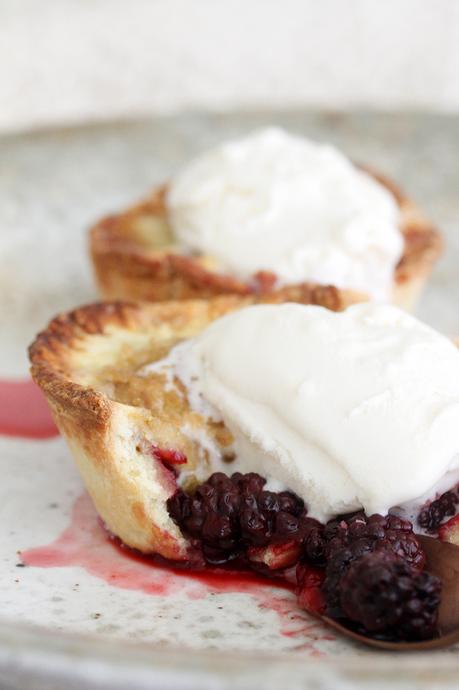 Put the flour and salt into the bowl of a food processor

Cut the cold butter into small dice sized pieces and add to the bowl

Use the pulse button and in short bursts blitz the flour so that it lifts and mixes, and forms a breadcrumb consistency. A few short pulses will do the trick.

You do not want a sticky ball as your pastry will be hard and dense if this happens.

Add the sugar and blitz again quickly.

Add the eggs and yolk and pulse until the pastry just comes together.

Remove from the bowl , turn it out onto a floured board and knead by holding the pastry in both hands and pressing down with your thumbs, then turn the pastry and repeat a few times until it comes together.

If the dough is too sticky add a little flour to the board and knead again.

Fold the pastry over itself and press down with your fingertips. Repeat.

Rest the pastry by wrapping it in greaseproof paper (not cling film which will make it sweat) and leave in the fridge for at least an hour, preferably longer or overnight. (or in the freezer for 15 minutes if you are in a huge hurry)

By resting the pastry it allows the gluten to relax so that the pastry becomes more elastic and is easier to roll. By resting it also prevents your pastry from shrinking from the sides when it cooks.