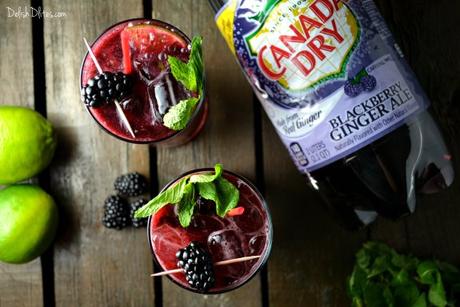 My 3 closest girlfriends and I have known each other for 20 years, and we make it a point to get together once a month at each other's homes for dinner, drinks and lots of gossip. Elegant cocktails are always part of the celebration, and we always try and mix up our libations based on the flavors of the season. That's why I was so excited to try the seasonal Canada Dry® Blackberry Ginger Ale for this month's ladies night.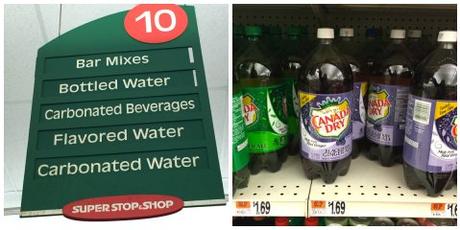 As soon as I saw this awesome product at my local Stop & Shop, I knew my delicious blackberry mojitos would be the star of the evening. This gorgeous cocktail gets its vibrant purple color from real blackberry puree, while Canada Dry® Blackberry Ginger Ale adds a refreshing zing, because it's made with real ginger.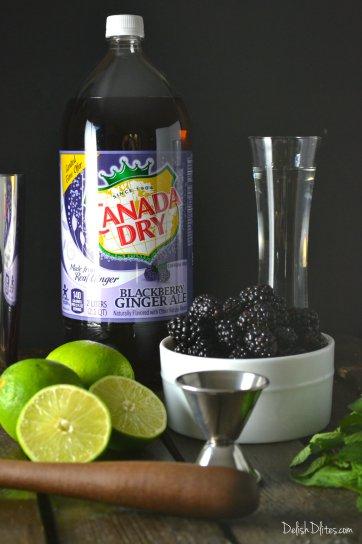 Add some traditional mojito flavors like rum, mint and lime, and you'll be well on your way to enjoying an evening full of laughter and friendship. Try Canada Dry® Blackberry Ginger Ale for your next casual get together and show off your bartending skills with this easy and elegant blackberry mojito cocktail!

Makes 8-10 cocktails
1 2-liter bottle of Canada Dry® Blackberry Ginger Ale
12 ounces fresh blackberries (save a few for garnish)
2 tablespoons agave nectar (or honey)
1 bunch of fresh mint
5 fresh limes
White rum
Directions
To make the blackberry puree, toss the blackberries and agave nectar into a food processor or blender. Blend until smooth, then strain using a fine mesh strainer. Set aside.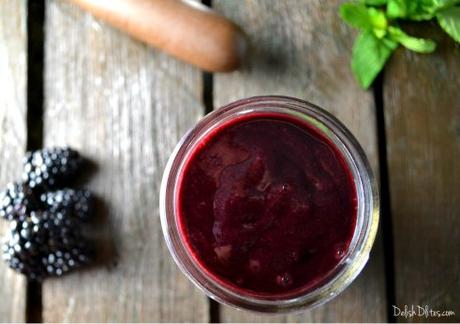 Next, in a shaker glass, add 8-10 mint leaves and half a lime, cut into small wedges. Use a muddler to crush the limes and mint, this will help release the juices and oils from the mint and lime.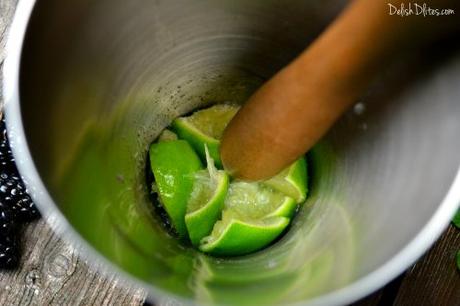 Pour in 2 1/2 ounces of white rum, and 1 ¼ ounces of blackberry puree into the shaker glass. Shake to combine. Pour the mixture into a highball glass, over ice (I'm using a 10 ounce glass).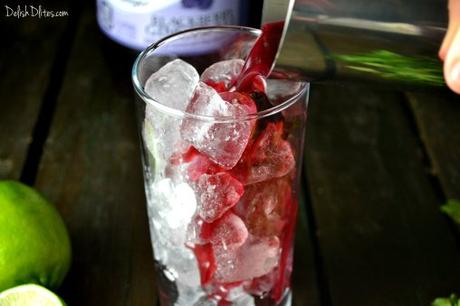 Top off the mojito with Canada Dry® Blackberry Ginger Ale.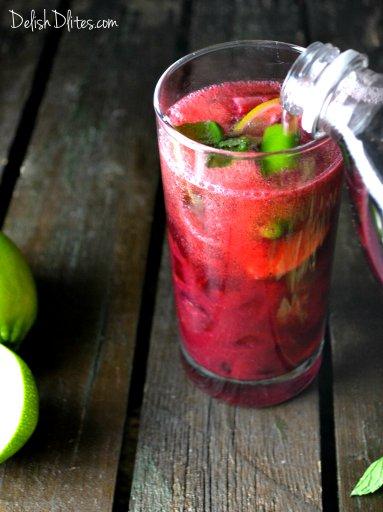 These blackberry mojitos are deliciously addictive, don't be surprised if your guests gulp these down faster than you can make them! Cheers!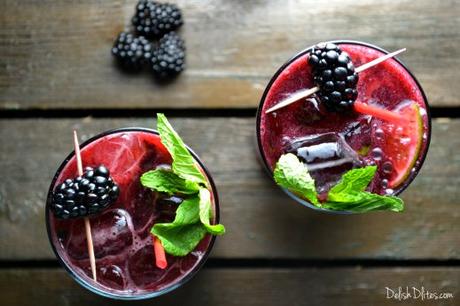 Canada Dry® Blackberry Ginger Ale comes in 2 liter bottles and 12 pack can sizes so you can drink a little or a lot. Don't forget to grab some soon because it's only available from March - May of 2016.