Hello Ladies,
I hope you are all doing good! I did this mani today. I couldn't get a very good pic due to the sun or light shinning off the gold and silver stamp. I tried to get in the shade a little to help but....
I hope to be posting with my camera soon. Life happened and I need to wait till after the first of April to get it back. I used my new SH chrome pens that came in Thur and Frid. 
I love how they work. The other mani is a colorful one with Julep Helena, Hayden and SC 24/7.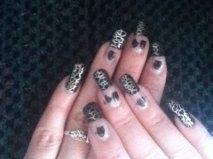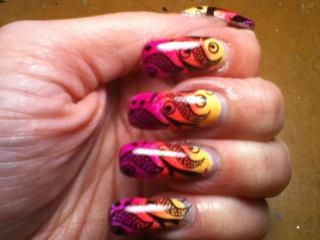 Thanks for dropping by! 
Take Care of yourselves!!
Nicky